In an effort to avoid offending viewers during the upcoming William and Mary at University of Virginia football game this weekend, sports network ESPN made the courageous decision this week to pull a sportscaster named Robert Lee from announcing the event, no doubt sparing countless sports fans the pain of hearing, "Deep penetration going hard in the backfield!" shouted by an Asian man who happens to bear the same name as a dead Confederate general.
In honor of ESPN's devotion to inclusivity, and in an effort to help avoid melting innocent snowflakes through inadvertently tactless sports coverage, here are a few suggestions I'd like to offer to help the network avoid shoving its Confederate boot-clad foot into its toothless, redneck mouth.

1. The Seattle Seahawks at Atlanta Falcons.
In the spirit of unity, the network should refuse to provide coverage of the Nov. 20 game between the Atlanta Falcons and the Seattle Seahawks due to the unfortunate presence of Seattle cornerback Richard Sherman, as it will no doubt upset many viewers to be reminded that Sherman will once again be passing through Atlanta.
 
2. The Travelers Championship. Or the USC Traveler. Any Traveler, really.
ESPN should also no longer provide coverage of the PGA Travelers Championship to avoid distressing sensitive viewers with the mention of Confederate General Robert E. Lee's infamous horse, Traveller, on which he rode into many battles in defense of the South. Likewise, the sports network should ban coverage of the University of Southern California until student activists are successful in their current efforts to change the mascot, which is currently a horse named Traveler.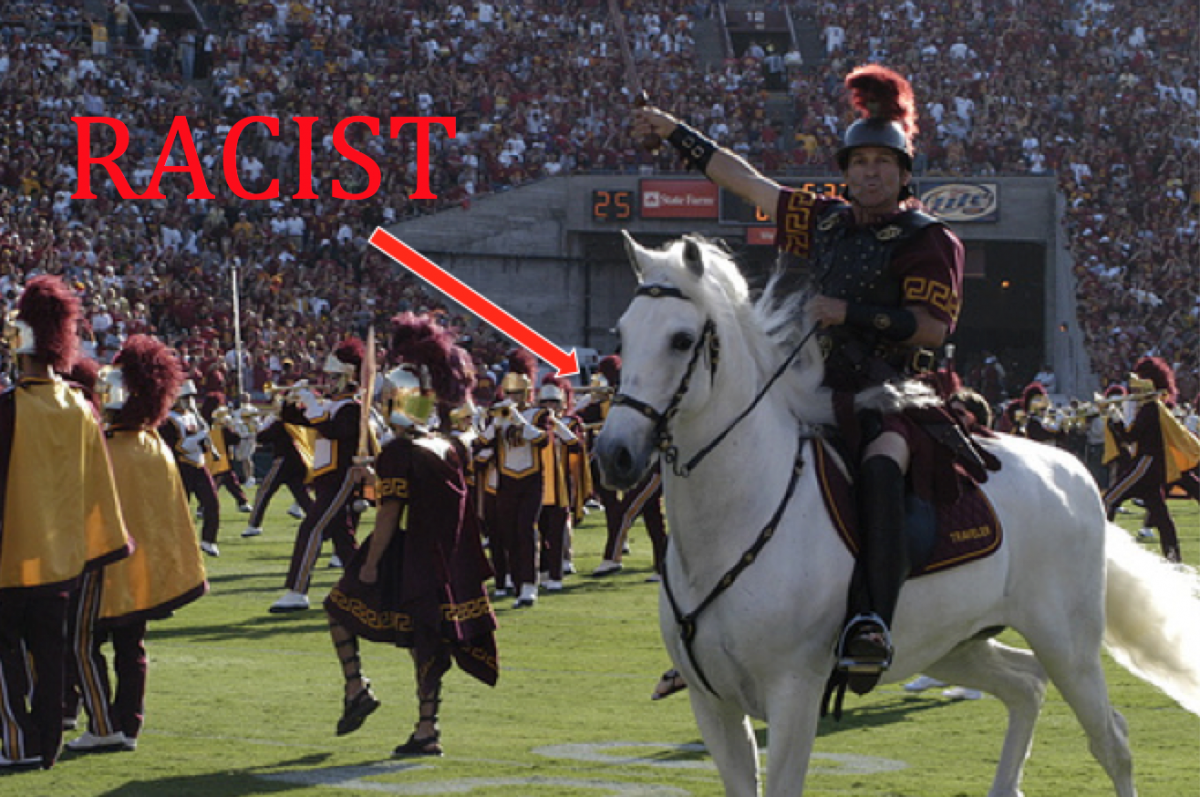 ESPN should also disavow any paid advertisements aired on their channel by Travelers Insurance.

3. West Point Academy.
In their ongoing campaign to provide viewers with sports coverage free of any potentially triggering or offensive symbols, ESPN should no longer provide coverage of West Point Academy sports, including the annual Army/Navy football game, as the heavy slate-gray uniforms bedecked with gold buttons worn by Army cadets may evoke painful reminders of Confederate uniforms and reflect poorly on ESPN's inclusive mission.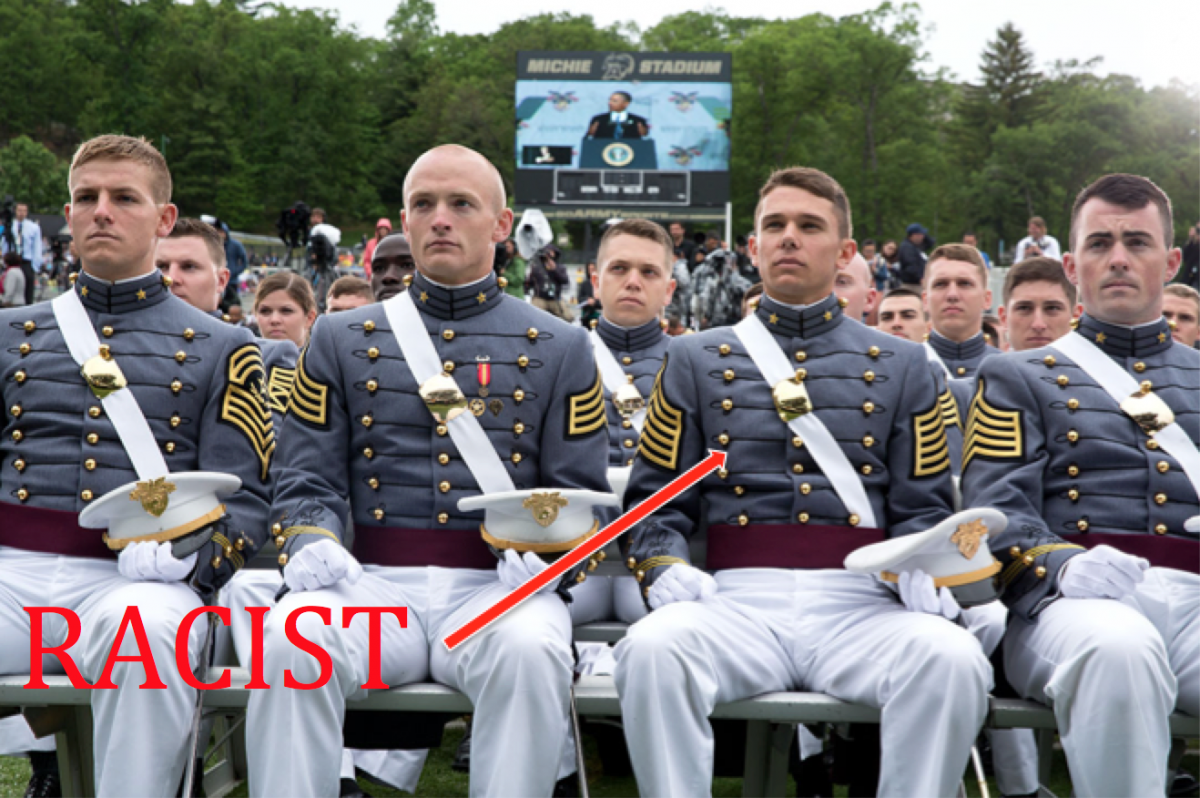 4. George Washington University.
The network should also ban coverage of all sporting events concerning George Washington University, or any other school, college, university or league bearing the first president's moniker, in an effort to avoid subjecting viewers to a constant reminder of one of America's most famous slave owners.
Similar bans should be implemented for any school, college, university or league named for or associated with Thomas Jefferson, because God only knows what his mention may incite.

5. The UNLV Rebels.
Regardless of the fact that the University of Nevada, Las Vegas is neither a southern college nor affiliated with the Confederacy in any way shape or form (like Robert Lee, for example), it is probably best that ESPN avoid covering UNLV sports to avoid offending those viewers who might be emotionally harmed by the use of the term "rebels," a slang term often associated with the Confederate army.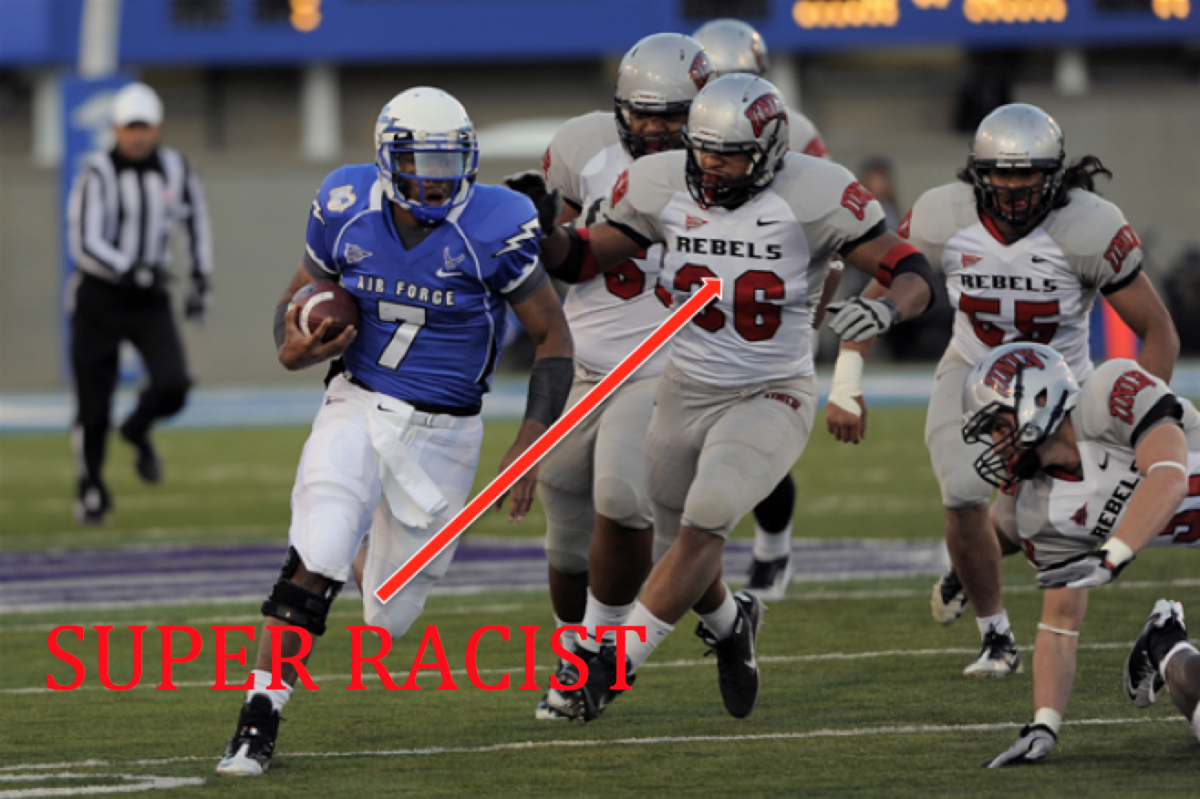 6. Stone walls. Just all of them.
ESPN should no longer offer video coverage of games played in fields with unobstructed views of stone walls, such as Wrigley Field and Camden Yards, as it will inevitably call to mind references to Thomas "Stonewall" Jackson, a confederate general who, while having been deceased for more than 150 years, still evokes deep-seated proxy pain in the hearts of those who never personally experienced slavery.
Coverage of these games should be relegated to radio only, in order to avoid any emotional distress.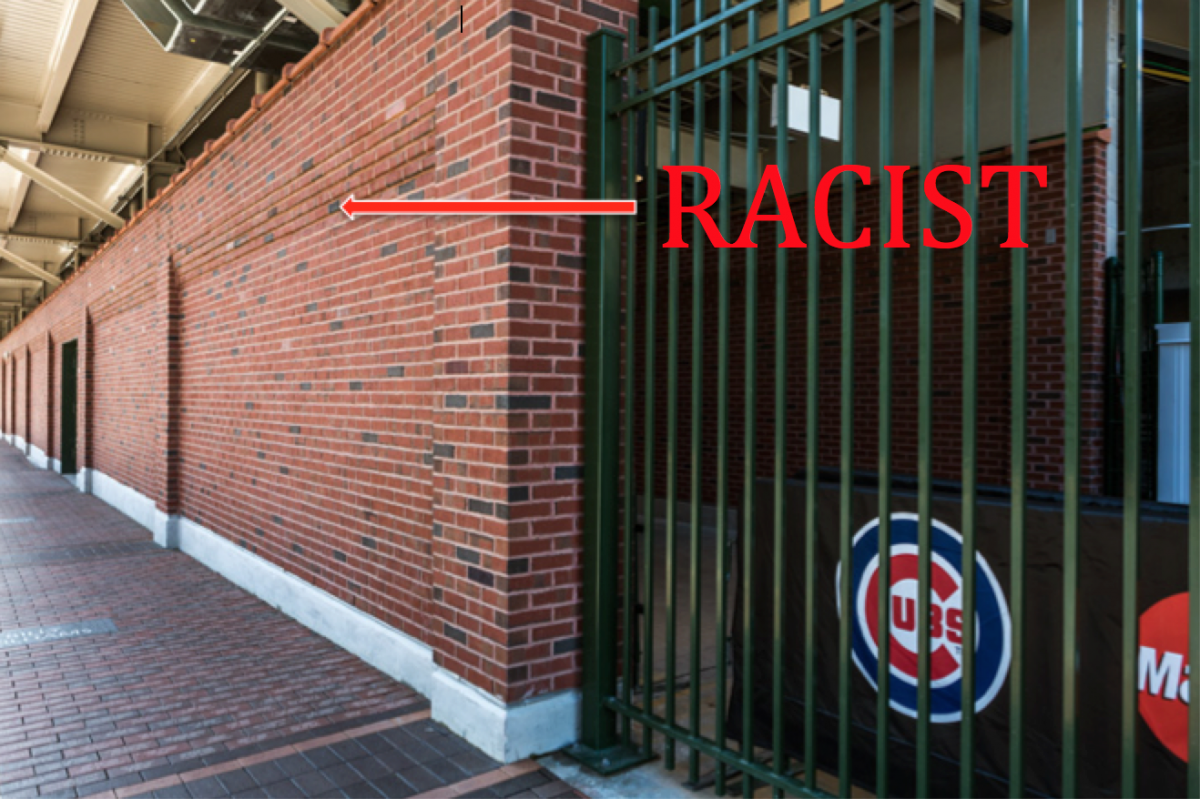 So thank you, ESPN, for your tireless devotion to unity and togetherness. We wish you the best of luck in your quest for the absolute depths of lunacy, and are happy to assist you in any way we can.

(Cover photo: Flickr, U.S. Army)