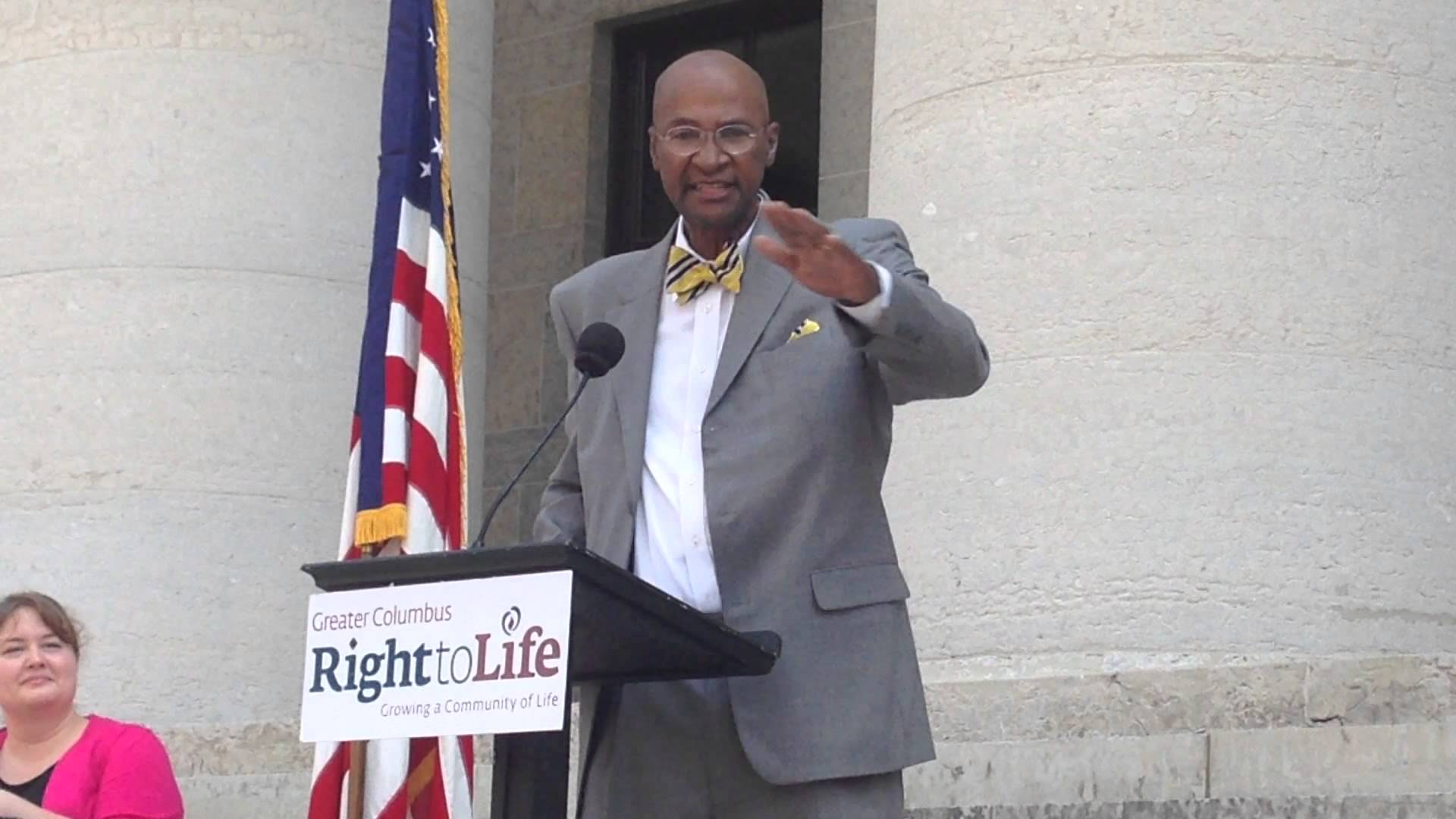 At an anti-abortion rally in front of the Ohio Statehouse, state Rep. Bill Patmon, an African American Democrat from Cleveland, announced he's co-sponsoring new legislation that would cut off state funding to Planned Parenthood and other abortion providers that are used for other services. He also delivered a message to the people behind the Black Lives Matter protests: you should be demonstrating in front of Planned Parenthood. 
Cleveland.com reported that while Ohio prohibits state funding from being used to pay for abortions, Patmon said his bill was co-sponsored by Butler County Republican Rep. Margaret Conditt, and it ensures that the $1.3 million per year given to Planned Parenthood by the state isn't co-mingled with money used for abortions.
While the money was previously banned from being used for abortions, by paying Planned Parenthood for services other than abortion, Planned Parenthood has more money to provide abortions.  
As you can see in the video below, when he got up to speak, Patmon said he was dispensing with his prepared speech and explained that the abortion issue issue is especially important to African-Americans since 63 percent of the 5,499 abortions performed in Cuyahoga County in 2013 involved black women.
To put those numbers in perspective according to the Census Bureau, 30.2% of the Cuyahoga County population is African American, which means they represent twice the number of abortions than they should, based on their population size. That ration provided justification for Rep. Patmon's next comment:
"You hear a lot of demonstrations across the country now about Black Lives Matter. Well, they skipped one place – they should be in front of Planned Parenthood."
The rally where Rep. Patmon spoke was organized by Columbus Right to Life and Ohio Right to Life. Other attendees included Republicans Lt. Gov. Mary Taylor, Senate President Keith Faber, Secretary of State Jon Husted and State Auditor Dave Yost.
"Every individual life matters," Taylor said. "One individual child could cure cancer ... or find something that makes a difference in the life of one human being or all of us."
Stephanie Kight, President and CEO of Planned Parenthood Advocates of Ohio replied to the rally and Rep. Patmon's bill with a statement which said (among other things):
"This is an attack on the women and families who turn to us every day for healthcare, not just Planned Parenthood,. The legislation introduced today only underscores the fact that lawmakers are willing to compromise the health and well-being of Ohio's women for political gain."
Actually, it seems as if the legislation was introduced to underscore that lawmakers are not willing to compromise on the health and well being of Ohio's babies, both male and female.
Most progressives would call any other system skewed to African-American women by a ratio of more than two-one racist. But, when it comes to killing the next generation of African-Americans, progressives seem willing to accept that type of racism.