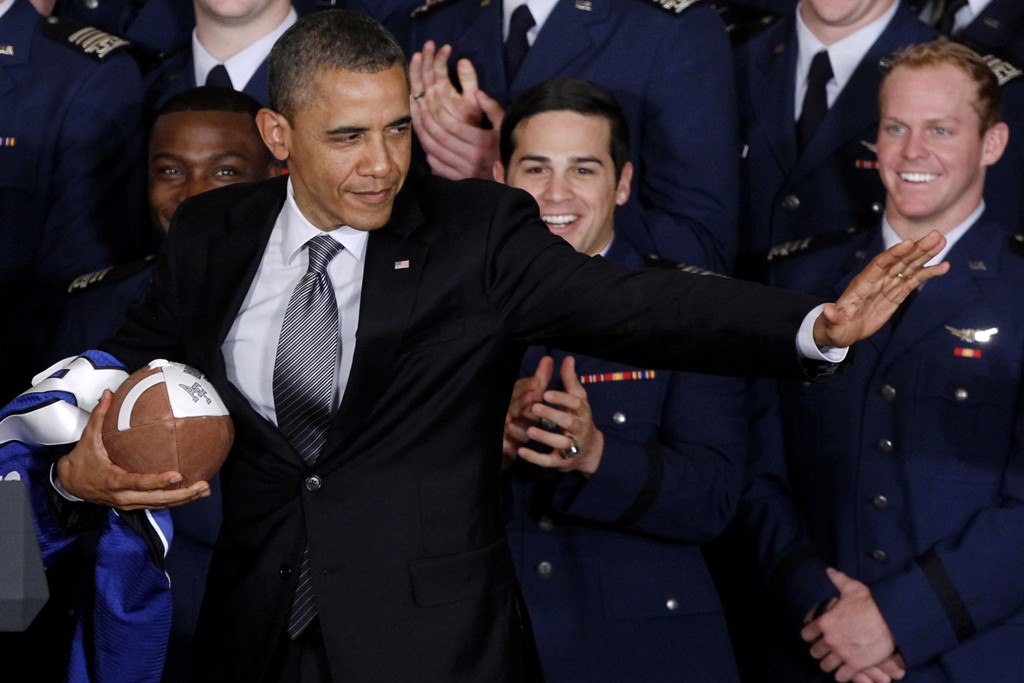 According to an unnamed administration official, President Obama spent the day of the Paris Unity March watching the NFL playoffs on TV. Although at this time the White House Press office has not responded to requests seeking confirmation that this is what he was doing.
Both President Obama and Vice President Biden's official White House schedules were empty on Sunday and the weather here in DC was pretty lousy so it was unlikely that Obama hit the golf course.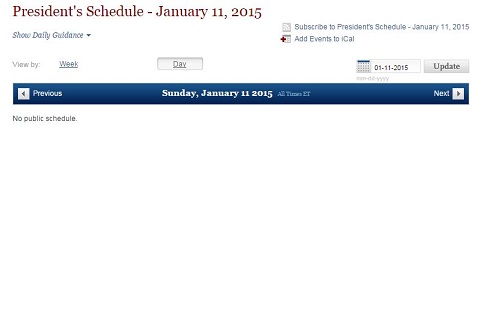 Both NFL playoff games were played several hours after the march that included world leaders from over 40 nations.  That being said, American football is not popular in Europe so perhaps Obama was concerned that he would not be able to find a channel broadcasting the playoffs and would be forced to watch soccer instead. And if that's the case, who can really blame him?  We all know how boring soccer is. Then of course the games were followed by the Golden Globes and it would be pretty insulting to all of Obama's big Hollywood donors if he missed their big night. 
Still, media figures on both sides of the political spectrum are criticizing the President for not joining with his fellow world leaders in their show of solidarity , defiance and unity in the wake of the vicious killings of 12 journalists by Islamic terrorists last week.  
Hat Tip: Gateway Pundit
MRCTV Reader,
The liberal media are terrified of the truth, especially when it leads to uncomfortable questions about their own leftist worldview.
MRCTV is the multimedia division of MRC featuring original content and aggregated videos of the news, people, and events conservatives care about.
MRCTV relies on the support of our loyal readers (and video viewers) to keep providing the news and commentary that matter to the American people, not just stories that prop up the liberal agenda.
Make a donation today. Just $15 a month would make a tremendous impact and enable us to keeping shining the light where the liberal media are afraid to tread.
— The MRCTV Team
DONATE
Connect
Sign up for our MRCTV newsletter to receive the latest news.
Sponsored Links