Politicians, Hollywood and the media do NOT want you to listen to people like Isaiah Washington. They always publicly talk about equality, but only if it's on their terms. Judging by recent comments by Washington, I don't think he cares whether they like it or not.
The author and former "Grey's Anatomy" star posted a thread to Twitter Thursday evening talking about how it's way past time for black people to stop believing Democrats have their best interests at heart.
One question in the first tweet of Washington's thread caught my attention, and I'm glad that someone besides myself is publicly asking this question.
"Why do they care more about illegal immigrants and not what's happening to innocent Black Lives in Chicago?" Washington asked at the end of his first tweet.
Exactly! The left constantly downplays the severity of crime in their cities, instead typically choosing to turn a blind eye to it so that they can focus on gentrifying the area in order to eventually price black people and others out of those areas.
Washington's five tweet thread made point after point, telling black people that they need to wake up to the lies they've been told over the course of many decades, including to this very day.
"Why is the Democratic Party fighting a President that has forced BOTH parties to pass bipartisan legislation that actually helps ALL Americans?" Washington asked, vaguely referencing President Donald Trump before answering his own question. "I'll tell you why. The Democratic Party and their Representatives can become millionaires far quicker & longer by keeping Black People down & out in America."
I mean, is he wrong?
You have to read it for yourself: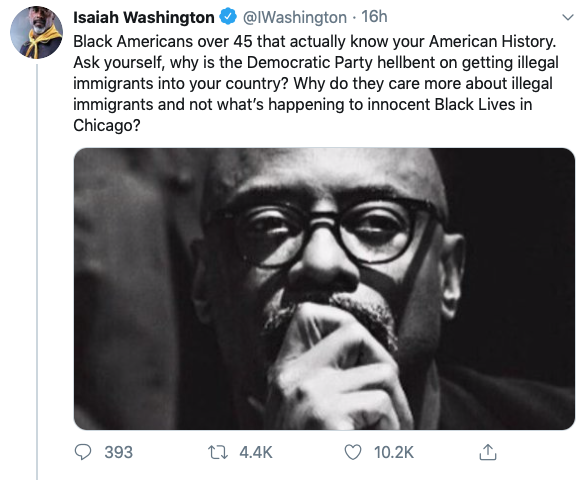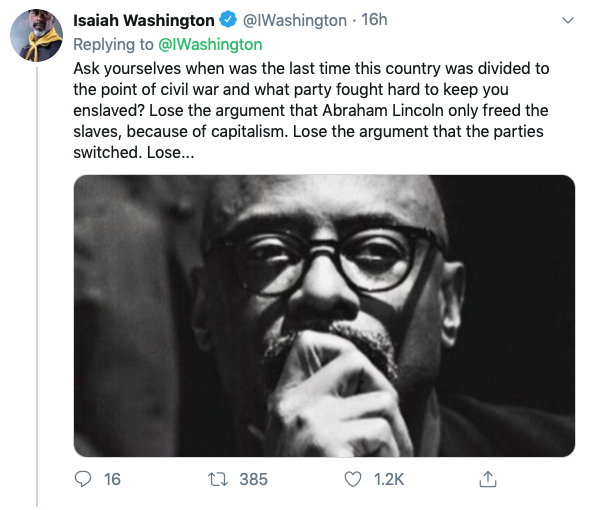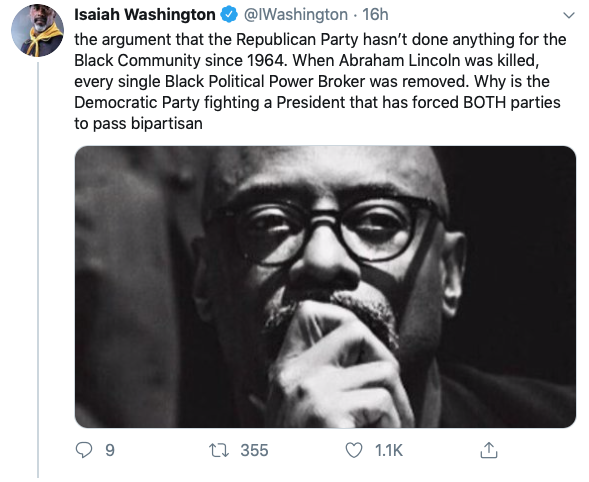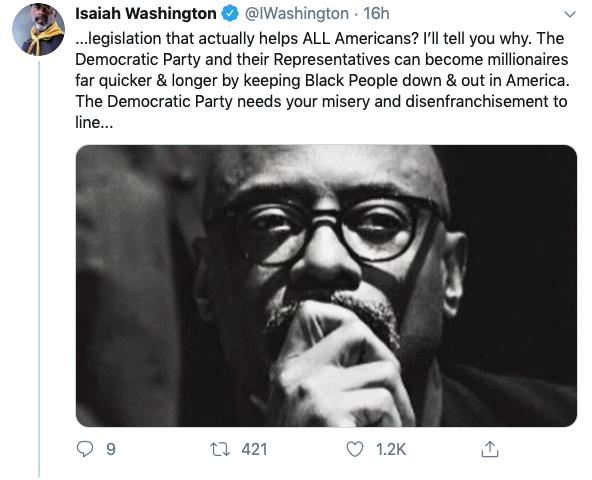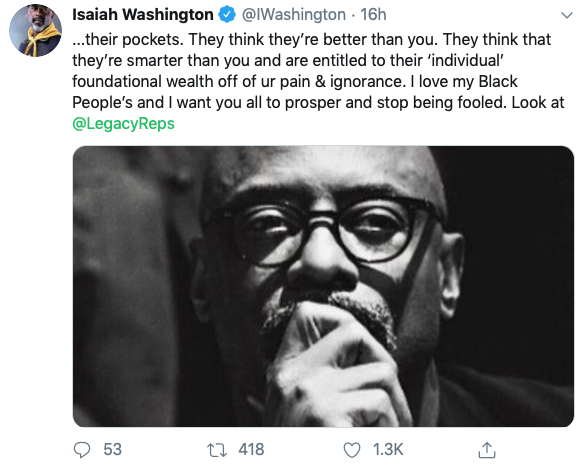 As you just saw, Washington didn't hold back at all, choosing to speak as bluntly as he could, as evidenced by one of the final things he said.
"The Democratic Party needs your misery and disenfranchisement to line their pockets," Washington wrote. "They think they're better than you."
They're not. They put their shoes on just like everybody else. It's just that once they look up from tying those shoes, too many of them look down their entitled noses at the rest of us. But that's politicians in general.
Good for you, Mr. Washington. We hear you.