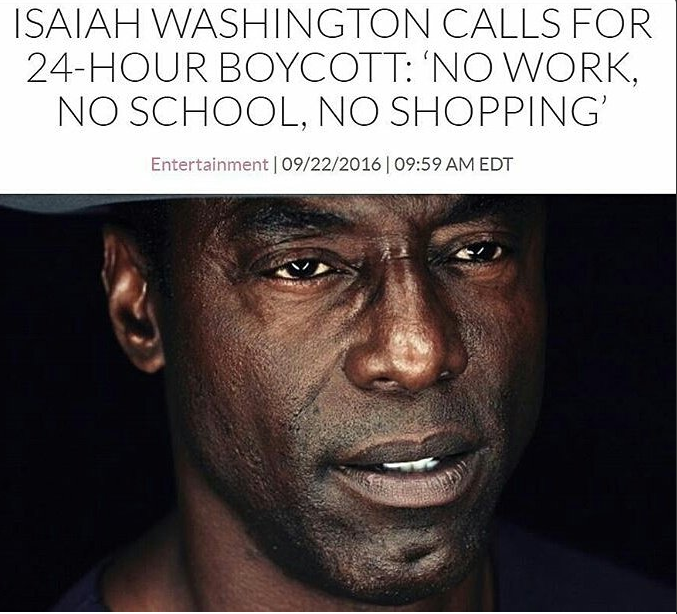 Former "Grey's Anatomy" star Isaiah Washington is suggesting that black Americans stay home from work and school and avoid shopping for a day in order to protest the recent police shootings of several black men. 
Washington has joined an online movement being promoted on social media with the hashtag "#Missing24."
#Missing24 advocates are asking blacks to boycott work, school, and shopping for 24 hours starting Monday to protest alleged injustice and police brutality.
"Every African born in America is fed up, hurt, confused, saddened and angry about the continued extrajudicial killings by public servants in our streets," Washington wrote in a Facebook post.
In a separate post, Washington wrote that if every African-American "that was really fed up with being angry, sad and disgusted" stayed home for a day, "from Wall Street to the NFL ... Black Lives Would Matter."
"On Monday, September 26, 2016, we are shutting down. No work. No school. No shopping for 24 hours."
It is unclear just how many black Americans will choose to join the boycott and stay home from work on Monday.