Thanks to the tireless work of passionate activists with nothing better to do with their time, if you search Google for the word "idiot," images of President Donald Trump now come up as the top results.
Newsweek is reporting that out of the top five image search results for the term "idiot," four of them are Trump.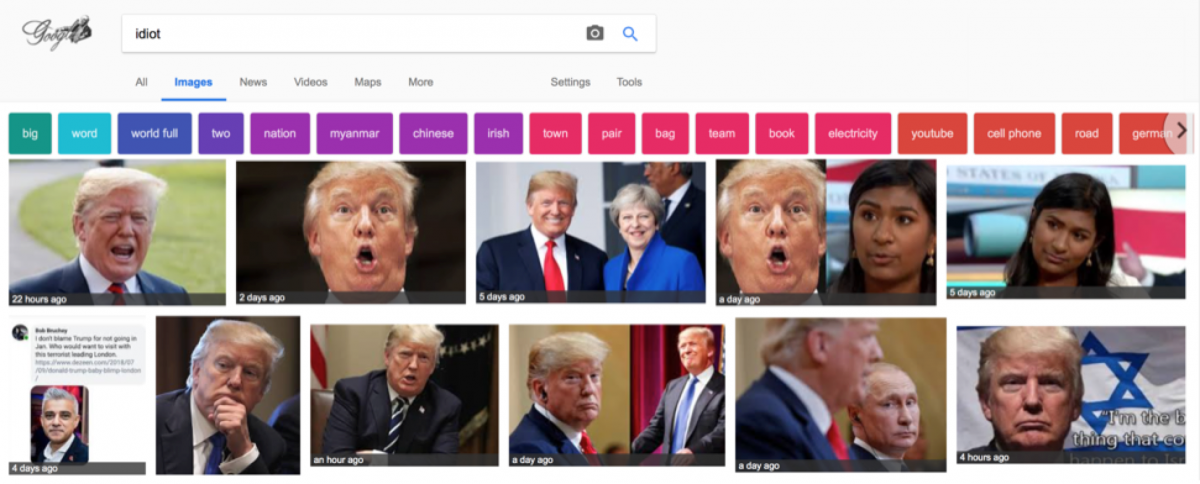 The Guardian reports that the connection between Trump and the term was done mostly through the social news aggregation, web content rating, and a discussion on the forum website Reddit. Google hasn't done anything to change their algorithm, even though these types of activist-led incidents have happened before.
A similar scenario happened before the election where the term "rapist" was attached to photos of former President Bill Clinton.
"A site's ranking in Google's search results relies heavily on computer algorithms using thousands of factors to calculate a page's relevance to a given query," the company explained. "Sometimes subtleties of language cause anomalies to appear that cannot be predicted."
According to USA Today, this latest online "protest" against Trump is tied to Piers Morgan's reference to Trump as an "idiot" on "Good Morning Britain" and Robert De Niro's mockery of Trump's "idiotic behavior."