The difference between those on the far-left and everyone else is that the far-left has no problem not standing by their own beliefs if those beliefs get in the way of opportunities to grab more power. Take activist Rep. Rashida Tlaib (D-Mich.) for instance.
Tlaib deleted a retweet on Monday observing an "International Day of Solidarity with the Palestinian People." The tweet Tlaib retweeted also had a caption that said, "From the river to the sea, Palestine will be free."
Here's the deleted retweet in question, preserved by the Wayback Machine internet archive: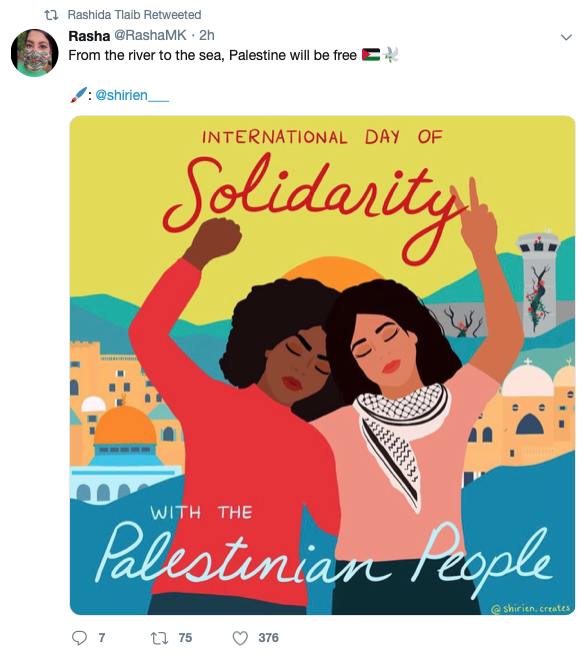 The problem with the retweet, which Tlaib apparently understood was problematic enough to delete, was that the "From the river to the Sea" caption "has always been associated with annihilation of the state of Israel, no liberation," the Jewish Journal reported, according to Townhall.
Tlaib and another member of "The Squad," Rep. Ilhan Omar (D-Minn.), are noted supporters of the Boycott Divestment Sanctions (BDS) movement, which is a "Palestinian-led movement" that opposes the state of Israel.