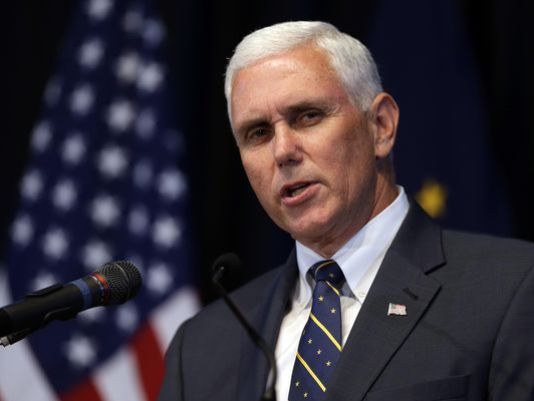 The American Civil Liberties Union has filed a lawsuit against Indiana's Republican Gov. Mike Pence over his refusal to settle Syrian refugees in his state in the wake of the Paris attack.
The ACLU has filed the suit on behalf of a refugee group, claiming that the governor's actions violate the Equal Protection Clause of the United States Constitution.
The suit asserts that the state of Indiana has no legal standing to prohibit refugees from moving freely throughout the country once they have been admitted into the United States by the federal government.
Pence recently joined 30 other governors in declaring that his state would not accept Syrian refugees due to safety concerns brought about by the Paris attacks.
In a statement following the attack, Pence said:
Indiana has a long tradition of opening our arms and homes to refugees from around the world but, as governor, my first responsibility is to ensure the safety and security of all Hoosiers. Unless and until the state of Indiana receives assurances that proper security measures are in place, this policy will remain in full force and effect.
The debate over whether or not to accept the Syrian refugees has heated up over the last week as President Obama has been increasingly critical of those raising concerns, claiming that that opposition to the plan to allow nearly 10,000 Syrian refugees is due to discriminatory attitudes against those who practice Islam.