Renee Bracey Sherman, a self-proclaimed abortion activist who reportedly sits on the board of NARAL, claims she is the victim of terrorism after she was sent images of a cartoon frog.
In a multi-post tweet storm, Sherman said she was sent an image of a cartoon frog, otherwise known as Pepe, by a "White supremacist" named "Jacob." She claimed being sent the frog constitutes "harassment" that reportedly makes "people of color feel unsafe." She also accused being sent the frog of being a form of "terrorism":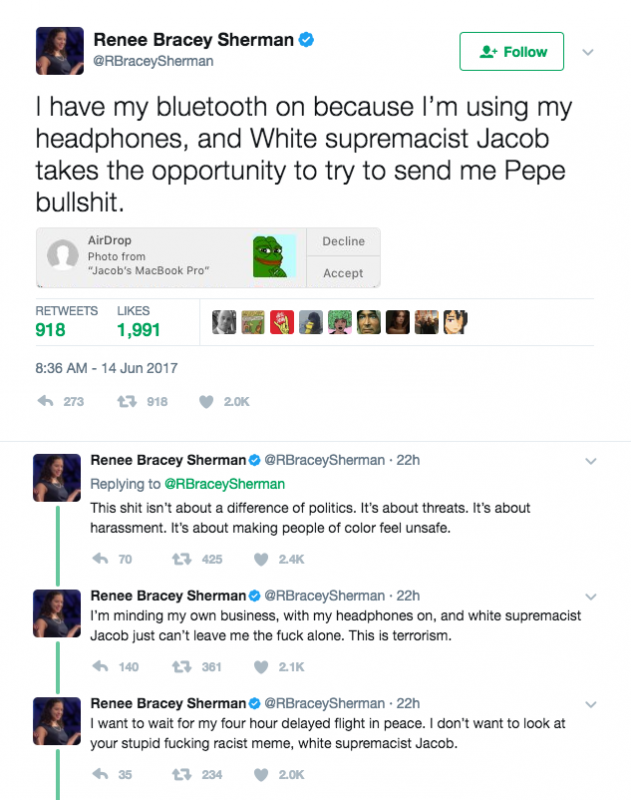 After Hillary Clinton's campaign maligned Pepe (which is an internet meme) as a symbol used by white supremacists, the Anti-Defamation League joined on the bandwagon and put Pepe on its official list of hate symbols.
The meme sent to Sherman, however, simply depicts the frog itself, which has been used by everyone from Wendy's to Katy Perry. As is the case with memes, they are often edited to spread different messages.
That didn't stop Sherman from confronting Jacob in person for his "White supremacist" beliefs.
Sherman posted about confronting Jacob in person, repeatedly posting his photos, and accusing him of being a "white supremacist":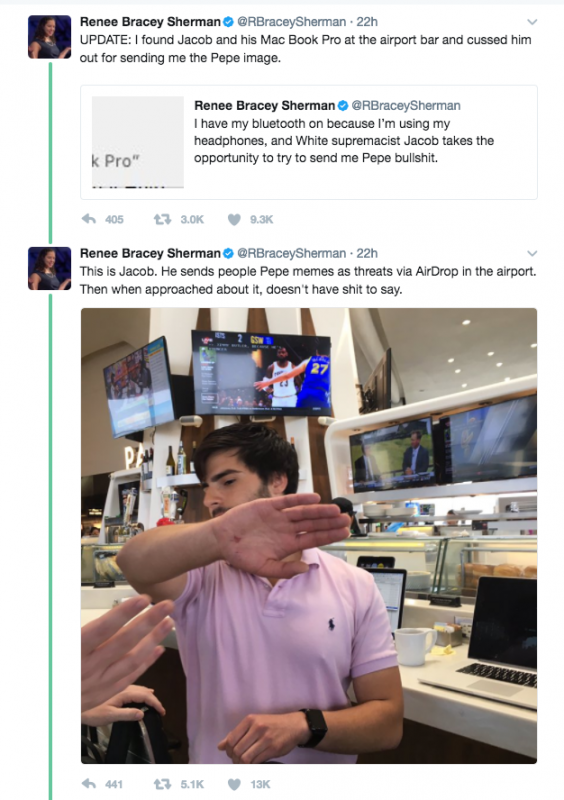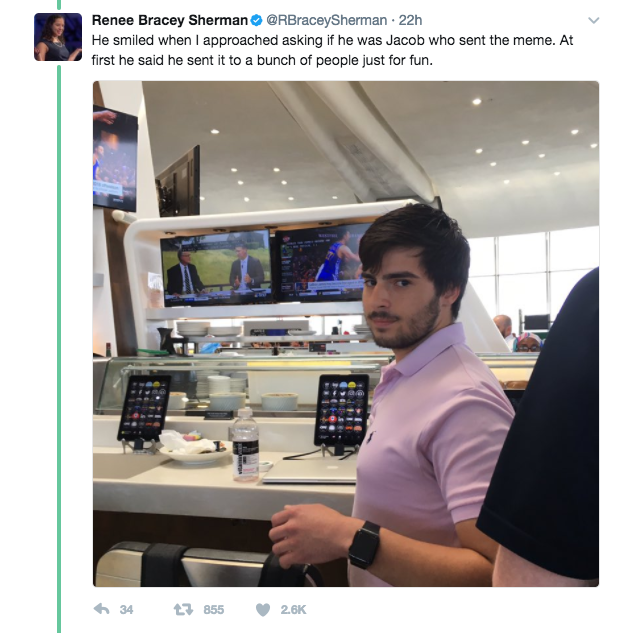 Jacob, however, denied knowing the allegedly hidden racist meaning behind Pepe. Despite this, Sherman continued to publicly humiliate Jacob and disseminate his photos while accusing him of being a white supremacist: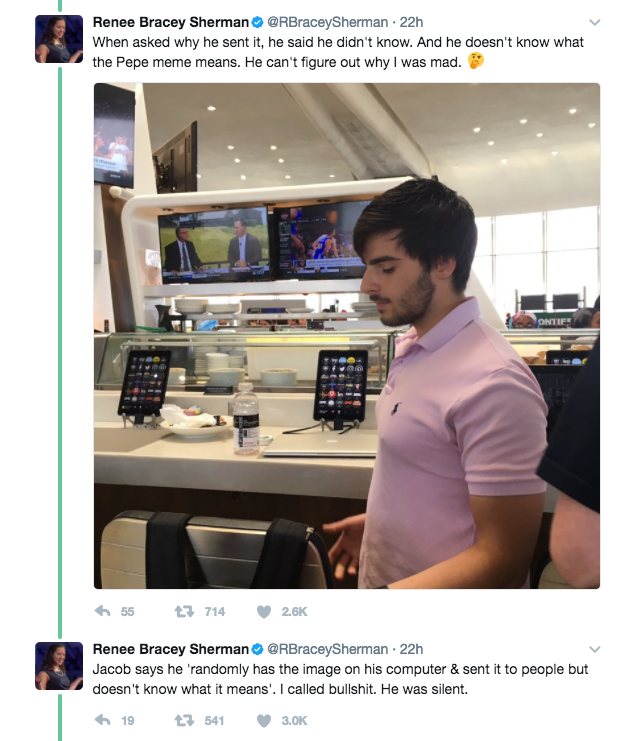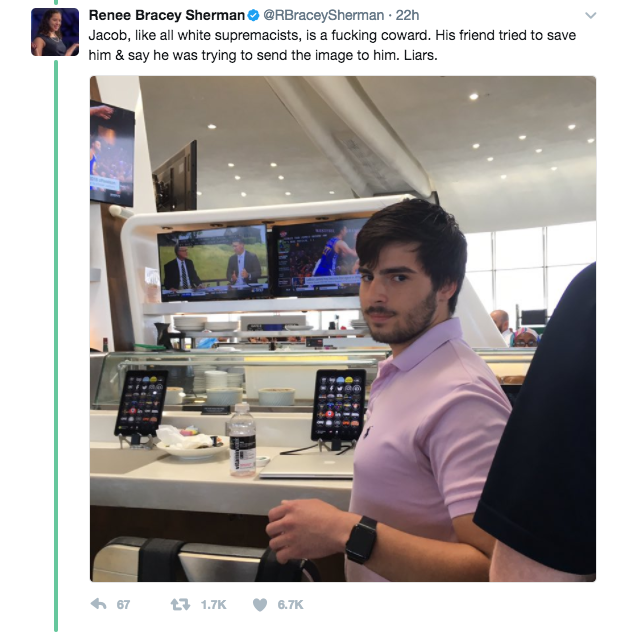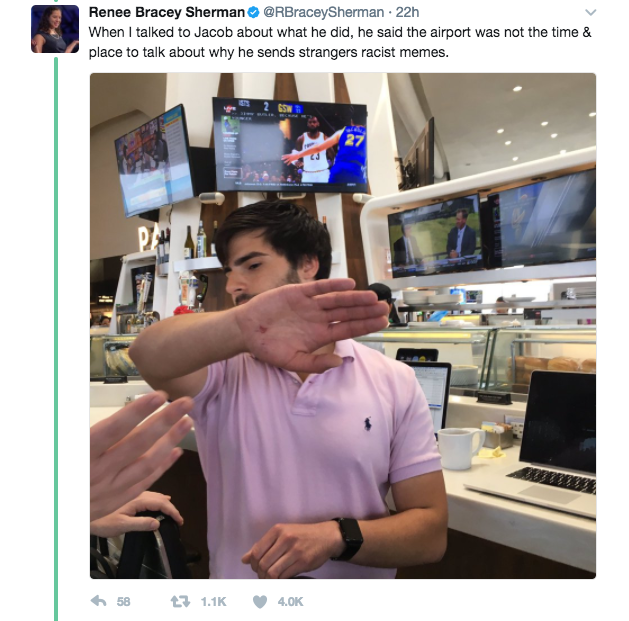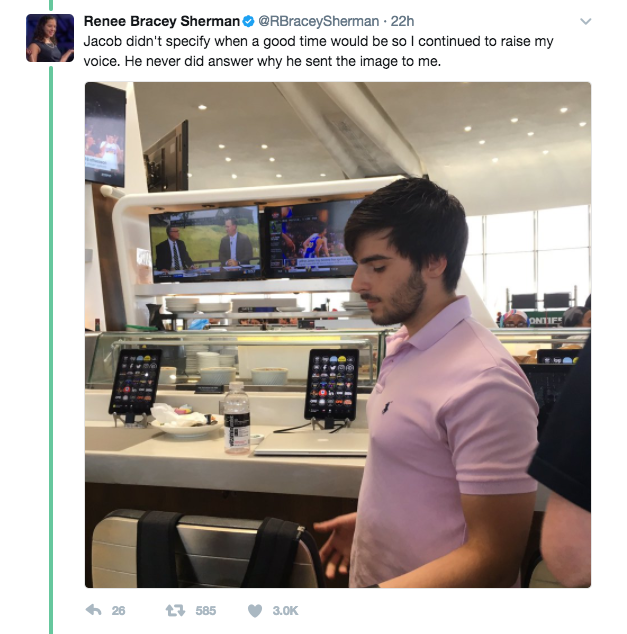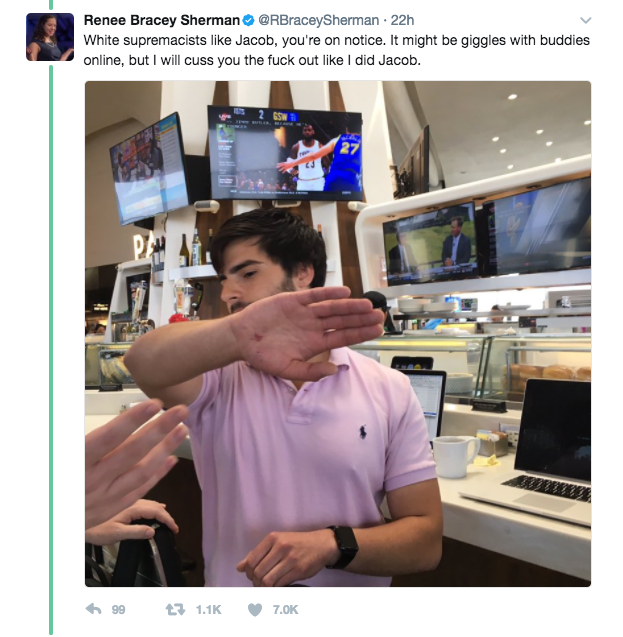 Sherman said for those who "know or work with Jacob" to be aware that he is allegedly a "digital terrorizer":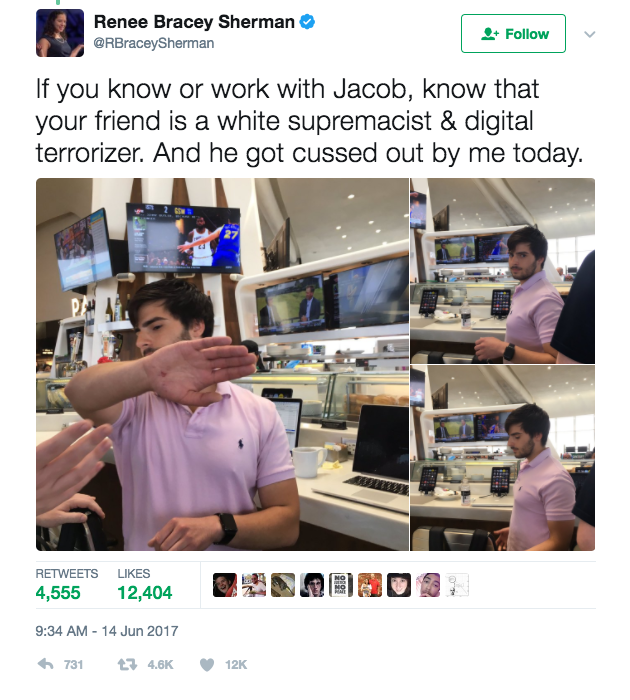 Sherman was praised for outing Jacob by fellow activists.
After committing her duty of publicly attacking Jacob for sending an image via AirDrop, Sherman continued to defend her actions, tweeting, "MAKE RACISTS AFRAID AGAIN."
She also continued to accuse what she experienced of being "terrorism":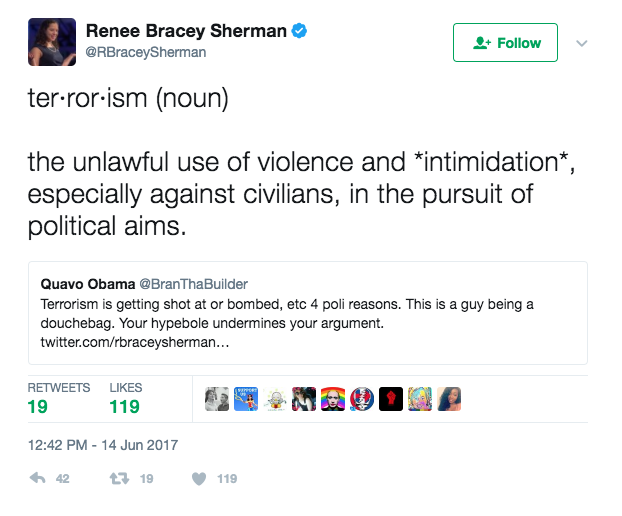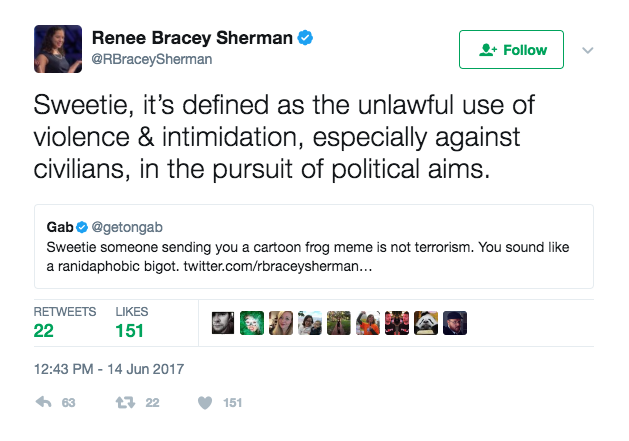 Sherman has a history of accusing things that are not terrorism of being terrorism. She has claimed anti-abortion activism is a form of "terrorism" that's on par with actual drone attacks.
Thank you for supporting MRCTV! As a tax-deductible, charitable organization, we rely on the support of our readers to keep us running! Keep MRCTV going with your gift here!