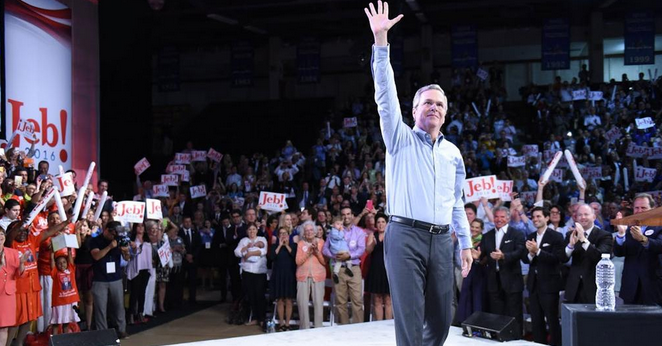 Image via Twitter
Former Florida governor Jeb Bush announced his candidacy on Monday for the 2016 presidential election.
Here are eight things you may not have already known about the GOP's newest contender.
1. He's a middle child.
Jeb Bush is the middle child of five siblings. He is seven years younger than his brother and former president George W. Bush.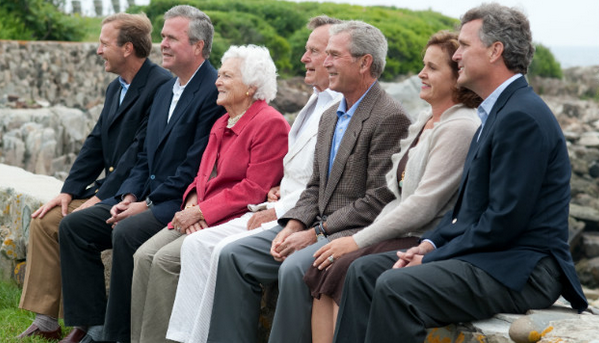 Image via Screenshot 
He was born one of six to former president George H.W. Bush and his wife Barbara. His sister, Robin, tragically passed away of leukemia in 1953 at age 3.
2. He completed college in two and a half years.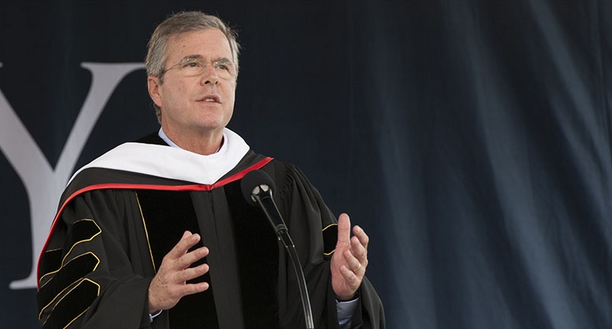 Image via Screenshot 
Instead of attending Yale University like much of his family, Bush chose to attend the University of Texas in Austin, where he graduated Phi Beta Kappa and magna cum laude with a Bachelor of Arts degree in Latin American Affairs in just two and a half years.
He also played on the varsity tennis team. Here's a picture of Jeb (back left) with his teammates in 1973.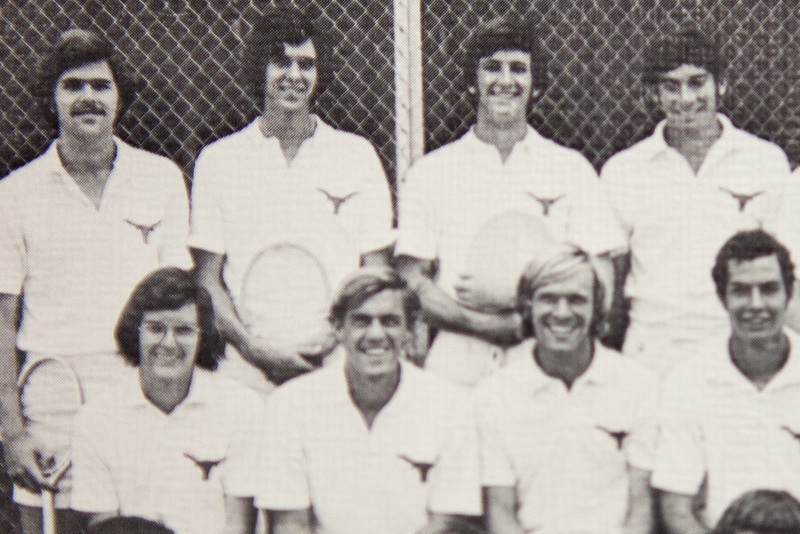 3. He met his wife in Mexico.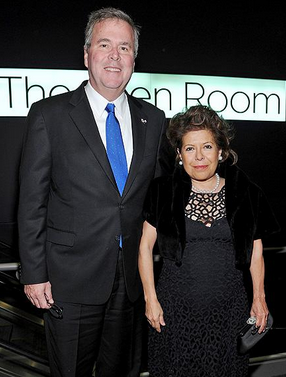 Image via Twitter
Bush met his wife, Columba Garnica Gallo, while on a high school trip in León, Guanajato, Mexico back in 1971.
Jeb and Columba were 17 and 16 respectively at the time.
The two married three years later, shortly after Bush graduated early from the University of Texas.
Mr. and Mrs. Bush have three children: George, Noelle, and John Ellis, Jr.—also called "Jeb." 
4. He worked in banking and real estate before going into politics.
Bush returned to Houston after graduating from college and took a job at Texas Commerce Bank as a loans officer.
He and his family later moved to Miami, Florida in 1981, where he worked for a successful real estate development company called The Codina Group.
Always having been surrounded by politics, having volunteered for his father's campaigns in 1980 and 1988, Bush went on to run for office in Florida, where he lost his first attempt but then won two consecutive gubernatorial elections and served as the Sunshine State's 43rd governor from 1999 to 2007. 
5. He turned down a job offer to be Commissioner of the National Football League.
In 2006, as his second term as governor was coming to a close, Jeb was offered the job of NFL Commissioner.
He told Politico he only seriously considered the offer for "about 10 minutes," but chose to finish out his governorship strong.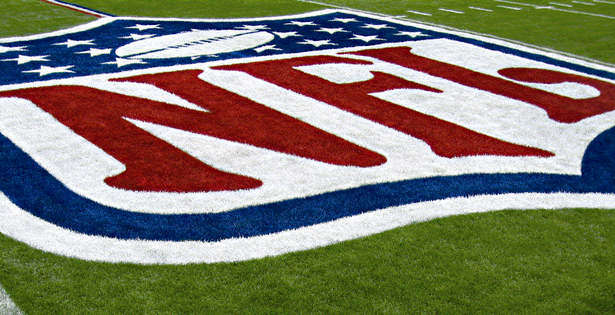 Image via Screenshot
Bush certainly dodged a bullet given how much controversy current NFL Commissioner Roger Goodell has had to field since then—issues ranging from players implicated in homicide investigations and domestic violence to teams cheating during season playoffs. 
6. He speaks fluent Spanish.
If elected, Jeb Bush would be the first U.S. president fluent in Spanish.
He spoke Spanish in his 2016 presidential announcement.
7. He was a mentor of fellow presidential candidate, Sen. Marco Rubio (R-Fla.).
Sen. Rubio has often been referred to as Jeb Bush's protégé. The two worked closely in the Florida House, Bush as governor and Rubio as House majority leader.
When Rubio sought to run for the Senate, he first deferred to Bush. Jeb supported Rubio on the campaign trail and introduced his protégé on the stage when Rubio won the election in 2010.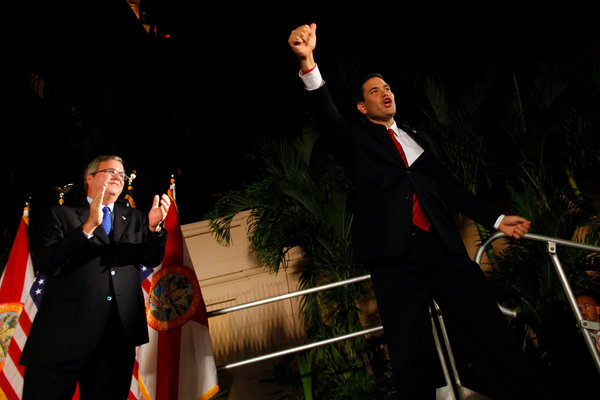 When Jeb announced his candidacy on Monday, Rubio welcomed his "friend" to the race for the White House.

Image via Twitter
"In politics, people throw around the word 'friend' so much it often has little real meaning," Rubio said Monday in a statement. "This is not one of those times.
"When I call Jeb Bush my friend, I mean he is someone I like, care for, and respect. He and I have worked closely together for many years, on issues big and small. He is a passionate advocate for what he believes, and I welcome him to the race."
8. He has used the same campaign logo since 1994.
Although many media outlets have accused him of using just his first name in his presidential campaign logo as a way to distance himself from the Bush family brand, Jeb has used the same logo for more than two decades, dating back to when he first ran for Florida governor in 1994.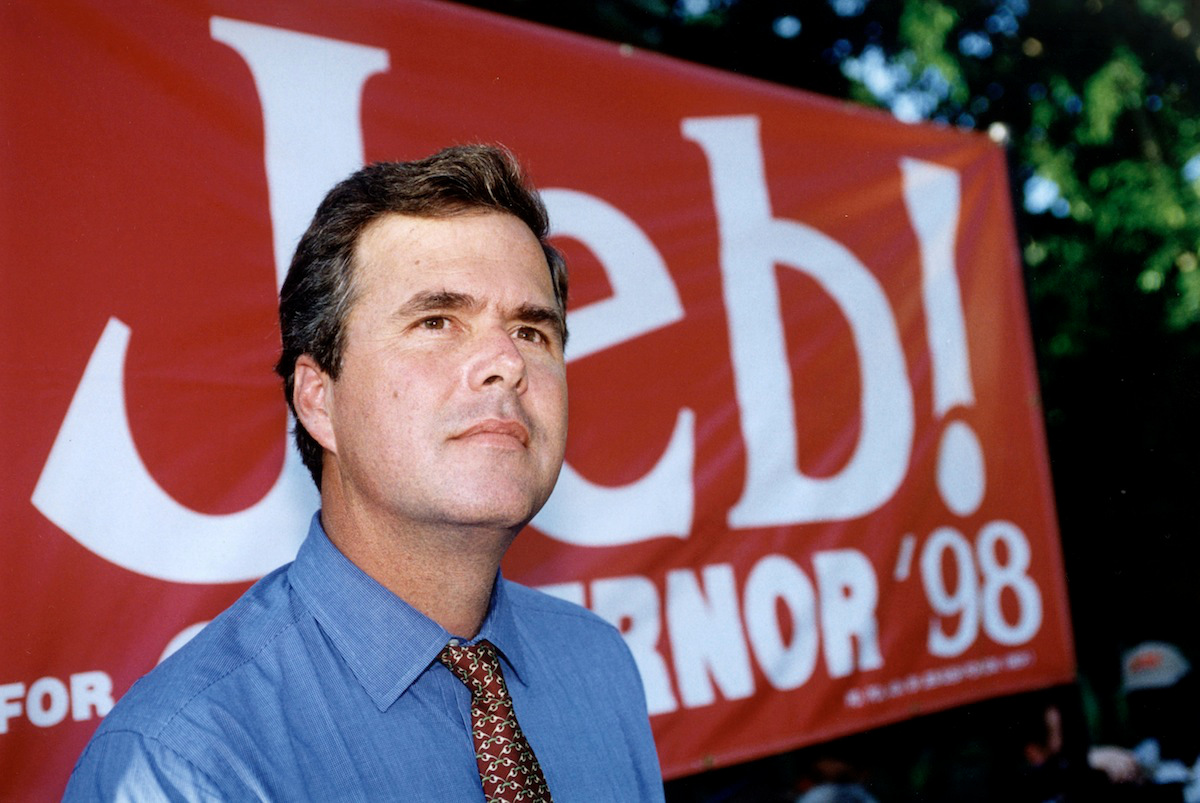 Images via Screenshot
"Jeb!" also serves as an abbreviation for his full name, John Ellis Bush.
Sponsored Links