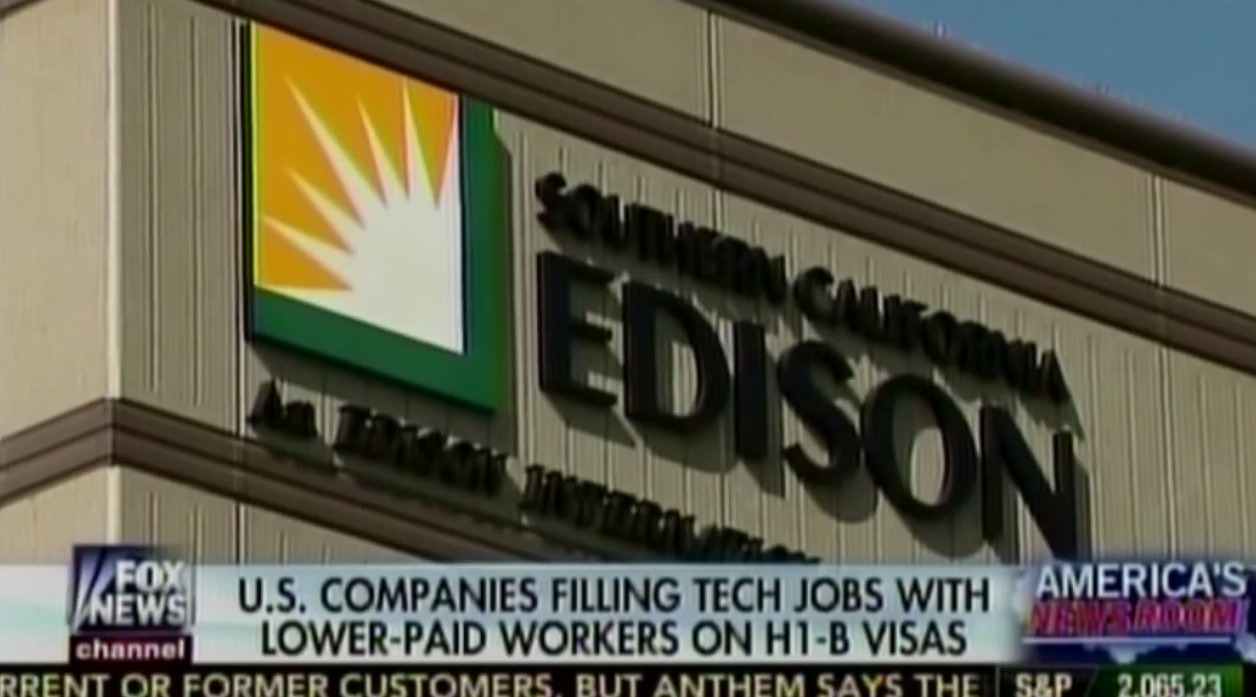 Southern California's largest utility company has reportedly laid off 400 American tech workers and filled their positions with lower-paid workers on H-1B visas approved by the Obama administration.
To make matters worse, the Los Angeles company is requiring the laid-off American workers to train their replacements.
A news release from Sen. Jeff Sessions (R-Ala.) explains,
"American workers at the power company Southern California Edison were laid off and forced to train their H-1B replacements. The Obama Administration is pushing to double the number of H-1B workers hired to replace Americans at lower wages. The stock of STEM and IT guest workers in the United States is so large that 2/3 of all new IT jobs are now being filled by workers imported from abroad."
The company has confirmed the layoffs and the hiring of Indian guest workers from Infosys, based in Bangalore, and Tata Consultancy Services (TCS), based in Mumbai. 
Southern California Edison (SCE) reportedly released a statement about its recent actions.  
"In an effort to act as cost effectively and prudently as possible… (SCE) is outsourcing some technology-related work functions."
The company went on to say, "SCE does not take this action lightly and it is assisting employees through this difficult period."
Requiring your late employees to train their fill-ins can't be helping.
According to a Fox News report, the company will save about $40,000 dollars per worker, about $16 million dollars a year.
Watch the segment below for more.