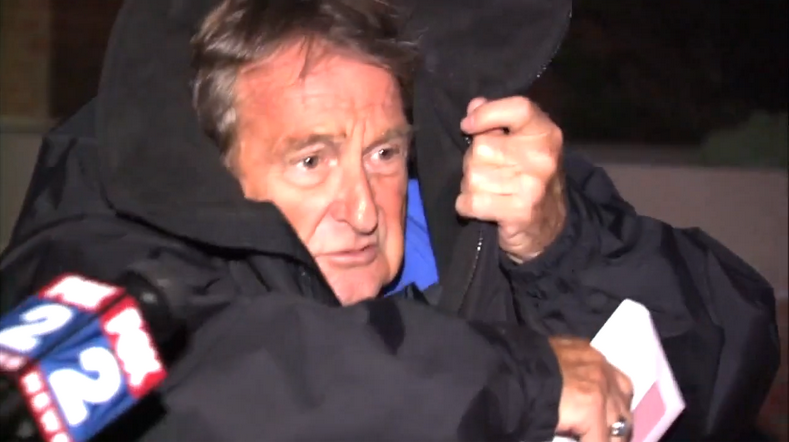 A traffic accident in Michigan two weeks ago has turned into an investigation of Dr. Michael Roth for performing illegal abortions as they found among other things, 14 containers of 'human tissue' in the trunk of his car. Police raided his home Wednesday evening.
A special needs child was critically injured in the accident, and the doctor's car was impounded. After getting a warrant a week later the police opened the trunk of the car to get to the "black box" data recorder installed in his trunk. But when they opened the trunk of Roth's car, the police found 14 plastic containers of "Human Tissue" believed to be aborted fetuses, medical equipment and Fentanyl, a sedative used during short surgical procedures.  
Life News reported that police also found "medical' materials during the raid at Roth's home.
Roth's abortion practice has been in trouble before. In 2014 Life News reports, he was evicted from two different medical offices, and was involved in a tax fraud case.
Roth has a checkered history of Board discipline and malpractice suits related to botched abortion procedures. Some of the injuries he inflicted during abortions include perforated uteri and bowels, hemorrhage, and at least one abortion he did not finish because the abortion facility ran out of dilators of the size he needed to complete the procedure. One woman required a hysterectomy to save her life. Documents related to these incidents can be read at AbortionDocs.org.

(...) Right to Life of Michigan also commented to LifeNews on this investigation.

"Roth has a long history of violations, including two previous at-home abortions he performed in 1998 and 1999," the group said. "Right to Life of Michigan released a report in 2012, Abortion Abuses and State Regulatory Agency Failure, featuring several of Roth's violations. In addition to his at-home abortions, Roth was disciplined in 2002 for drug-related violations, including prescribing drugs without a license. He was disciplined in 2004 for violating patient consent laws and was accused of falsifying medical records by a former employee."
It's incredible that his previous violations havn't put Dr. Roth behind bars, or at the very least caused him to be banned from practicing medicine. While Roth has not been charged, the investigation is ongoing, we can only pray that if these charges prove true that he is prosecuted to the fullest extent of the law.
Based on the evidence revealed so far it does seem that the doctor is about to be charged with performing illegal abortions once again, possibly at people's homes. The video below from WXYZ TV in Detroit talks about the doctor's sordid history.