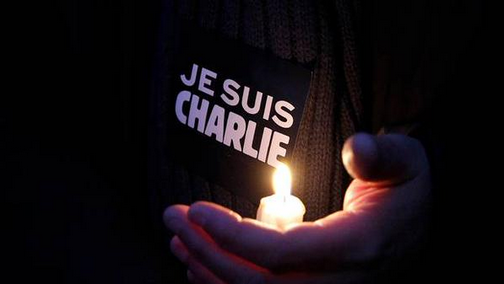 A terrorist attack Wednesday morning on the satirical newspaper Charlie Hebdo in Paris, France left 12 journalists dead, the paper's editor Charb included.
While jihadists and ISIS sympathizers celebrated the terrorist attack on Twitter with the hashtags "Paris is burning" and "France under fire," others raised their pencils to send a powerful message. 
Here's 13 powerful cartoons drawn in response to the Paris terror attack. 
1.
2.
3.
"Grab your weapons, friends! #CharlieHebdo"
4.
5.
"Today, I am a press cartoonist. Today, I am a journalist. Today, I draw for Charlie Hebdo."
6.
7.
"The world has become so serious that humor is a risky profession."
8.
9.
"Cabu, Wolinski, Tignous, Charb

A death stupid and mean…

God: Cabu? For once, you're early."
10.
11.
12.
"Died for the freedom of expression."
13.
This is what freedom of speech and freedom of expression look like at their finest. 
#CharlieHebdo #WeAreNotAfraid