The media is constantly praising celebrities and using them to help promote their own agenda on climate change. We decided to take a look at some celebrities that are constantly preaching to us about climate change to see if they really practice what they preach. Via MRC's new report.
1. Leonardo DiCaprio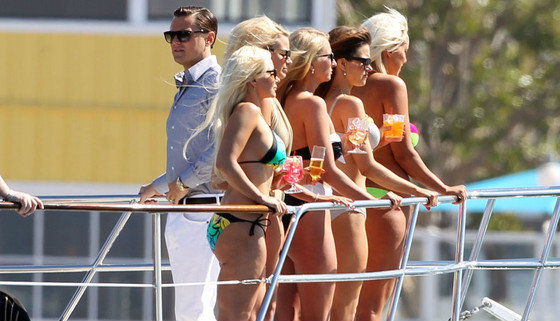 Leonardo DiCaprio is one of the most vocal climate change alarmists out there. DiCaprio created a climate change documentary called, The 11th Hour. He was also awarded the "UN Messenger of Peace with a special focus on climate change." However, Leonardo has two adjoining properties in the Hollywood Hills, a mansion in Palm Springs, CA, two apartments in Battery Park City, NY, and an apartment in Greenwich Village, NY. In 2014, for the World Cup in Brazil he stayed on a 470 foot yacht owned by a Middle East oil billionaire.
2. Woody Harrelson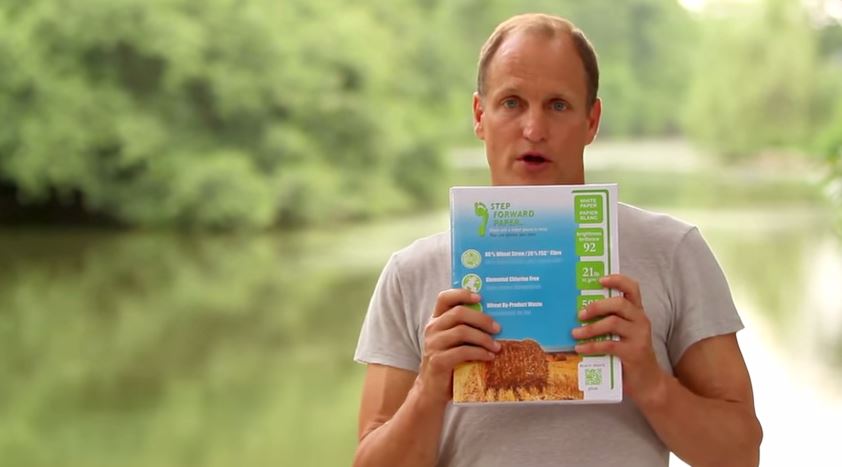 Well known celebrity environmentalist Woody Harrelson talks about wanting to "never use trees to make paper because it's just a barbaric way to make it." He does own a eco-friendly home in Maui however, it requires him to fly to the mainland several times a year for work along with climate activism events he attends. While at the Cannes Film Festival in 2008, he had left his vegan belt and shoes back home. So he had them flown from France to California.
3. Julia Roberts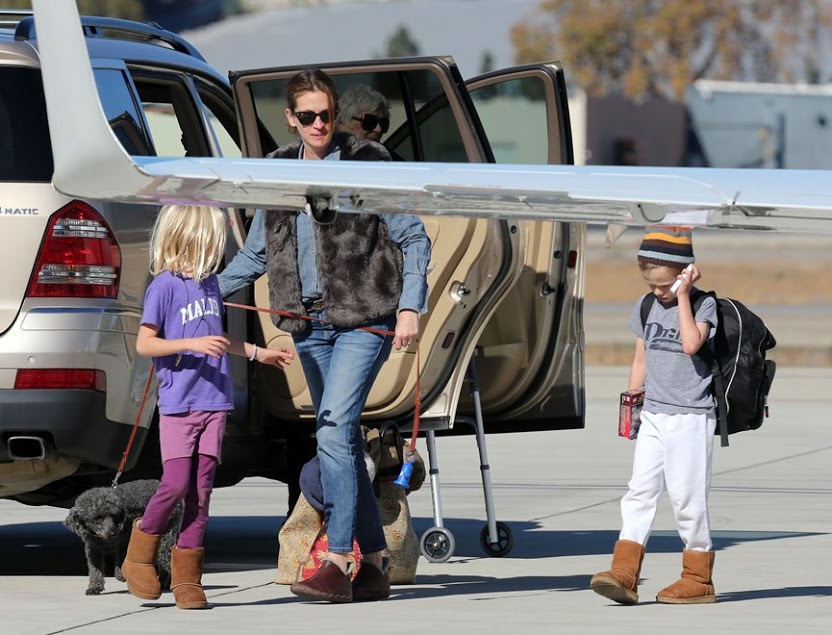 Julia Roberts seems to think that she is an expert on climate science and has even done a PSA for Conversation International where she declares "that nature has 'fed species greater' than humans and has 'starved Species greater' than humans."  Roberts owns at least part of private jet and is seen boarding private jets with her family.
4. James Cameron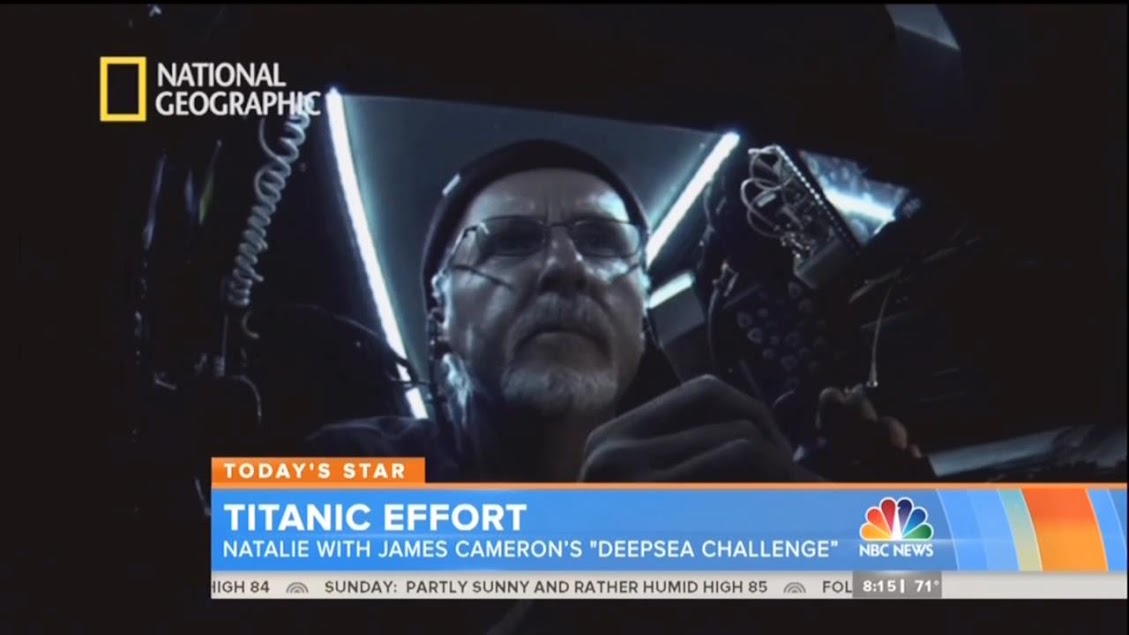 Entertainment Weekly had commented that the movie Avatar was "the perfect eco-terrorism recruiting tool to which James Cameron replied "Good, good. I like that one. I consider that a positive review. I believe in eco-terrorism." He also has warned that "future generations were going to be left with a world that's in shambles because of climate change."  James Cameron owns motorcycles, cars, dirt bikes, a yacht, a helicopter, a fleet of submarines (including one that cost 32 million dollars) and a Humvee fire truck. In 2010 he also owned three houses in Southern California which "each have heated swimming pools," but do not have "a single energy-saving solar panel or windmill."
5. Al Gore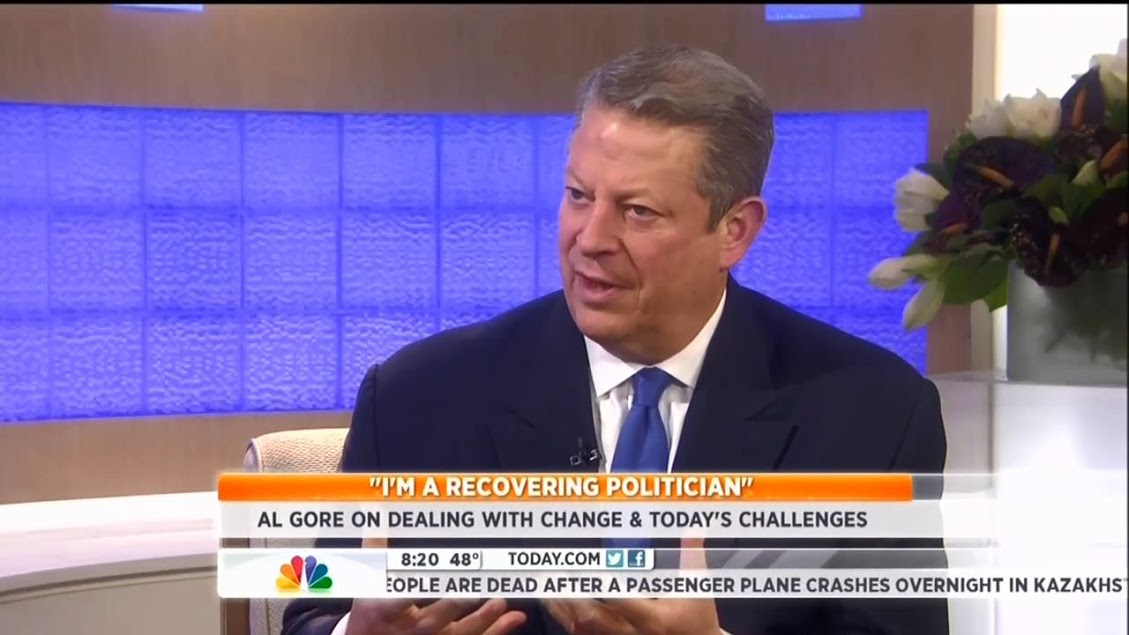 Al Gore is probably one of the most famous climate change activists out there. However, Al Gore sold his Current TV network to Al Jazeera which is partly owned by the Qatari royal family for $500 million dollars. The Qatari's economy is based solely on oil. Gore also has "Live Earth" concerts which is supposed to raise awareness for climate change but "his concert in 2007 managed to produce as much carbon emissions as 3,000 residents of the U.K. would produce in a year." Gore also jet sets around the world for his speaking tours.
6. Arianna Huffington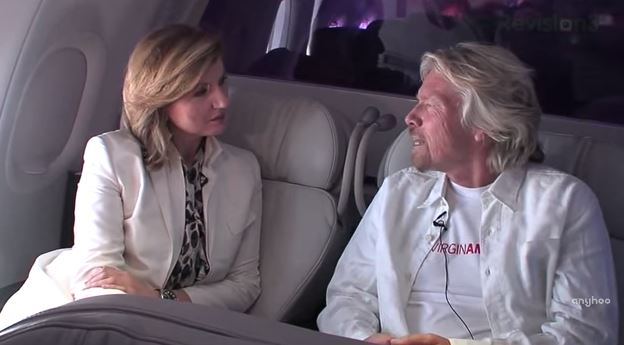 Arianna Huffington has committed a whole section of her Huffington Post website to environmentalism and climate change.  She condemned SUV owners for "supporting terrorism" in 2003. She however, flies herself on a private jet. She also attends the annual World Economic Forum in Switzerland where they discuss taking action on climate change. An estimated 1,700 private jets flew to Switzerland so people could attend this conference.
7. Ian Somerhalder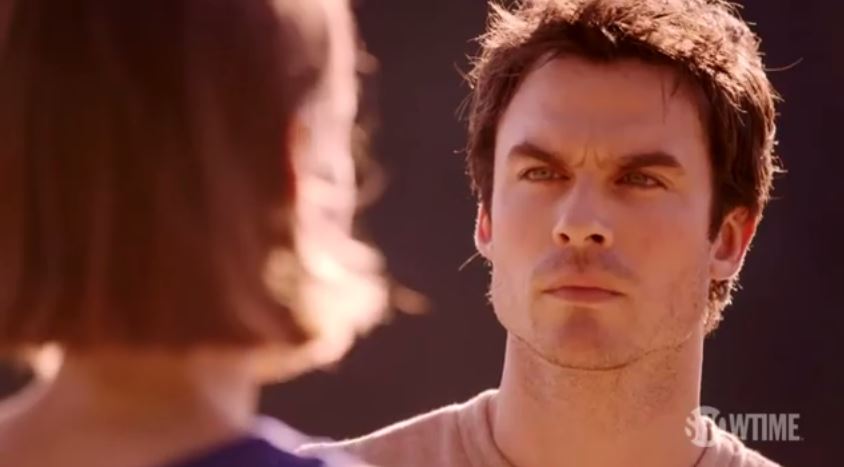 Ian Somerhalder was named the "Most Responsible Celebrity" by the International Green Awards and Variety also praised Ian Somerhalder, stating that "His budding Ian Somerhalder Foundation is laser-focused on environmental issues." However, Somerhalder is far from walking the walk on environmental issues. He jet sets around the world. In a month he had flown to China and Amsterdam, as well as to "NY, Spain, Canada, Russia Hungary, Italy, France, Brussels, England (for movie) then back to NY then ATL.." His foundation took in $522,384 in 2013, but only gave out $550 in donations of that money for environmental causes.
8. Gwyneth Paltrow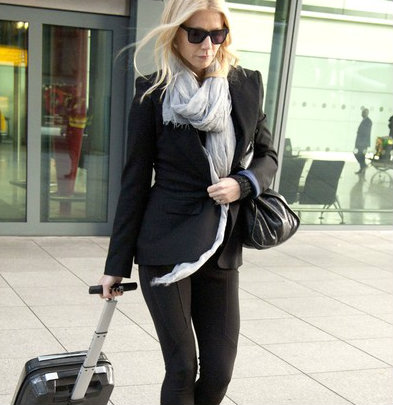 In 2011, Gwyneth Paltrow was ranked as the 9th most influential climate change celebrity. She teamed up with Cameron Diaz for a PSA for the Environmental Media Association to try and get people to turn off their lights when they leave their rooms along with turning down their thermostats "to 65 degrees and wear a sweater" to help conserve energy.  However, in 2012, Paltrow and her ex-husband insisted on being driven .06 miles between two different celebrity get-togethers. Other big name celebrities had no problem just walking between the two different parties.  Her house in London also lost 1,020 kWh of heat a year thought poor insulation. She is also known for flying frequently and has traveled on Steven Spielberg's yacht.
9. Mark Ruffalo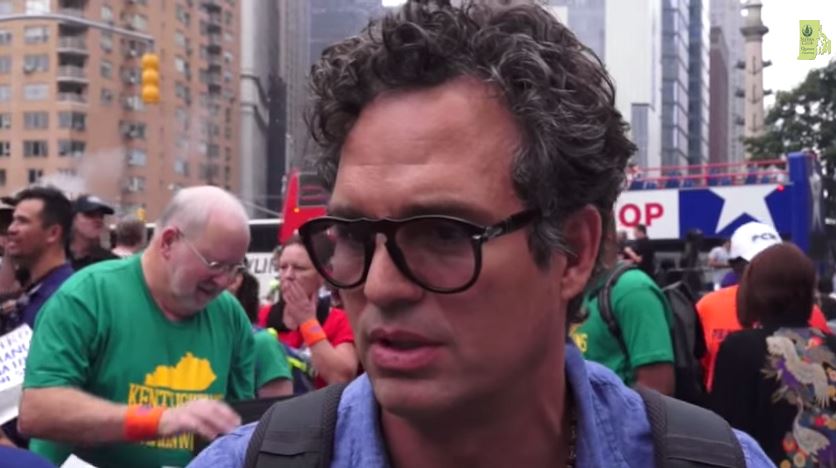 Mark Ruffalo has been a huge critic of hydraulic fracturing or "fracking,' a process for extracting natural gas from shale deposits deep underground." He has even "promoted flawed 'facts' about how fracking causes water pollution" to further his cause, saying that this pollution in water can cause tap water in houses to catch fire. However, this has been able to be done since the 18th century, long before fracking was used to capture natural gas and many of the reports of contaminated water have been proven "inaccurate or overblown."
In an interview by Climate Depot at the 2014 People's Climate March, he was asked if "Gore and DiCaprio are really the best spokespeople to 'fight global warming,' since they have huge 'carbon footprints," Ruffalo brushed that question aside. He responded with "That is a question you shouldn't be asking here today because that defies the spirit of what this is about." Adding to that, he said that "[a]nyone who attacks Lenardo DiCaprio is either a coward or an ideologue." He clearly sees no problem with DiCaprio flying around the world to attend multiple parties all on the same night.
10. Matt Damon
In 2012, Matt Damon wrote and produced the movie Promised Land which tried to villainize the natural gas industry.  However, the movie was produced "in association with" Image Media Abu Dhabi. This company is completely owned by the government of the United Arab Emirates and is a huge exporter of crude oil and a member of the Organization of the Petroleum Exporting Countries (OPEC).
11. Cameron Diaz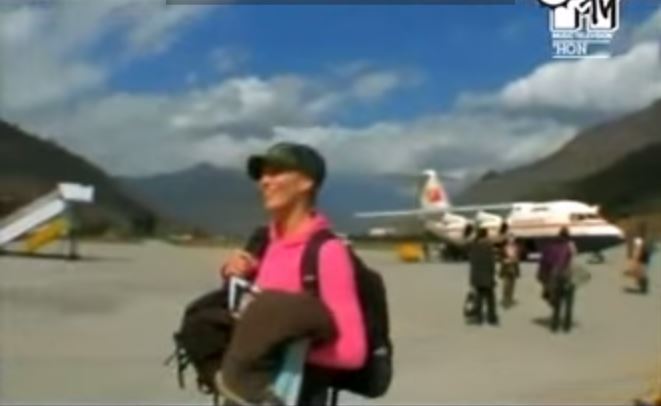 Cameron Diaz talks the talk when it comes to climate change and has even been praised by the media for doing her part about climate change. In 2008, Diaz joined other celebrities to make the MTV series Trippin', which promoted the plant's most primitive lifestyle and being eco-friendly. However, the movie showed these celebrities on flying on multiple airplanes, chartering at least two helicopters, along with one boat to reach their destinations. This all took place over just first four episodes.
12. John Travolta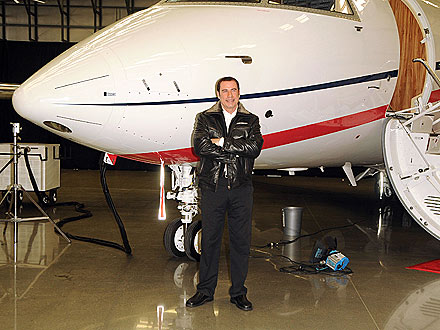 John Travolta even admitted that "I'm probably not the best candidate to ask about global warming because I fly jets but that did not stop him from telling British fans to "'do their bit' to tackle global warming." Travolta owns five private jets. He has also been "clocking up at least 30,000 flying miles in the past 12 months means he has produced an estimated 800 tons of carbon emissions-nearly 100 times the average Briton's tally."
Via MRC