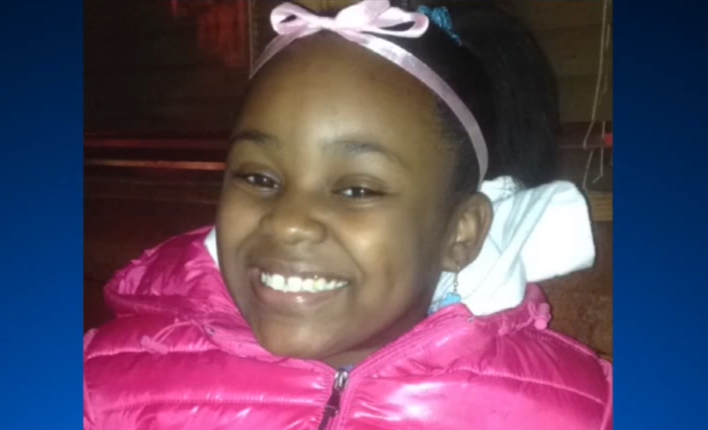 (Image: Screenshot/YouTube)
Update (2/15/17 10:16 a.m.): According to WGN:
A 19-year-old has been charged with murder in the death of 11-year-old Takiya Holmes.

Police charged Antwan C. Jones at about 2 a.m. Wednesday, the Chicago Tribune reports.
Original Story: A tragic loss is being felt all over the Chicagoland area Tuesday as one of the two young girls that was shot in the head over the weekend has died.
Takiya Holmes, 11, was shot in the head Saturday evening while in a minivan with her family. She succumbed to her injuries Tuesday morning.
There is no word as to how or why Holmes was shot.
According to ABC 7 – Chicago, a $2,000 reward has been offered to anyone with information that leads to the arrest of Holmes' killer.
Holmes' cousin Rachel Williams commented about Takiya before her passing.
"She's so nurturing to, like, kids she would never meet, kids she would come in contact with. She's essentially a big sister," Williams said.
Also over the weekend, 12-year-old Kanari Gentry-Bowers was shot in the head in a separate shooting while playing basketball outside of her school.
I don't typically like politicizing tragedies, but it remains to be seen if typical race profiteers like Al Sharpton, Jesse Jackson or the Black Lives Matter group will mourn and/or call for justice for Holmes or Gentry-Bowers.
They don't usually seem to care much about the violence that goes on in the black community in Chicago unless it's to their ideological advantage. This beautiful little girl died for no reason, and it's sick that those who use race to benefit themselves politically remain silent when it comes to the rampant black-on-black violence in Chicago.
Prayers go out to the memory of Takiya Holmes and her family, and also to Kanari Gentry-Bowers and her family.
For video of the story, watch below: