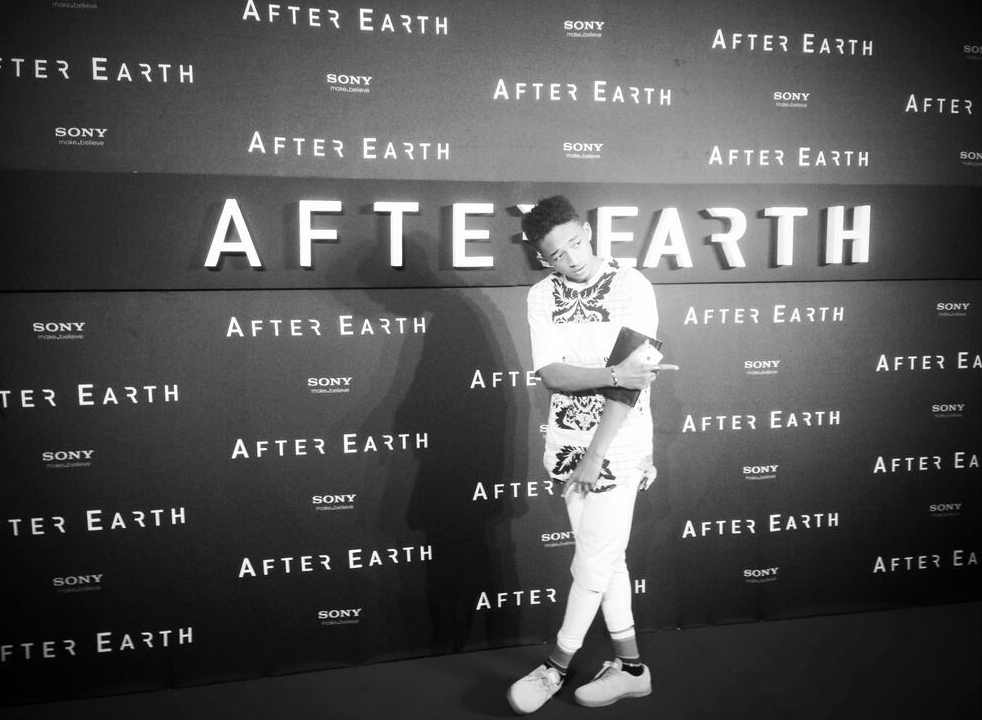 Jaden Smith, son of actor and Scientology supporter Will Smith, frequently offers his followers on Twitter pseudo-philosophical questions and words of wisdom.
Check out 10 of The Karate Kid star's most ridiculous tweets.
One even encourages kids to drop out of school as a way to create a more intelligent society. Go figure.
1.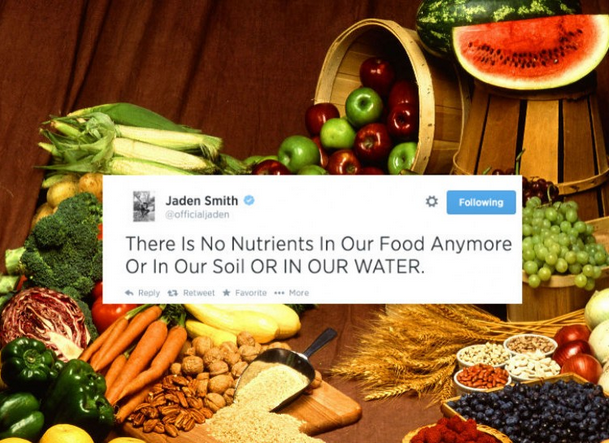 2.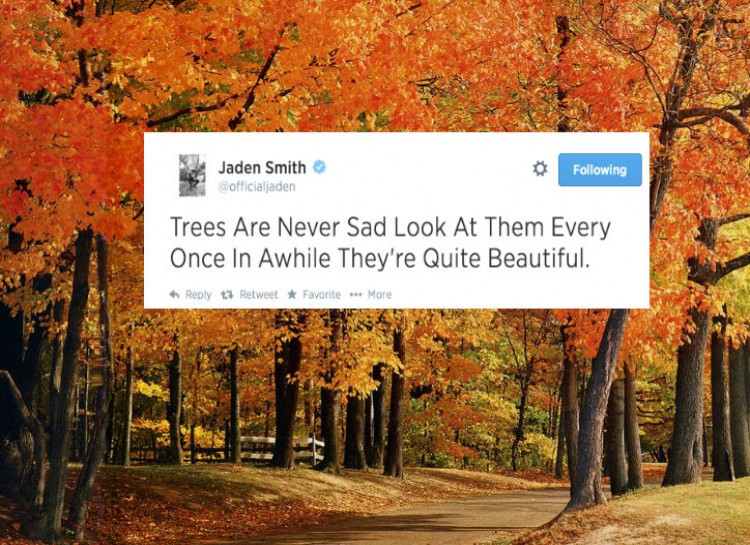 3.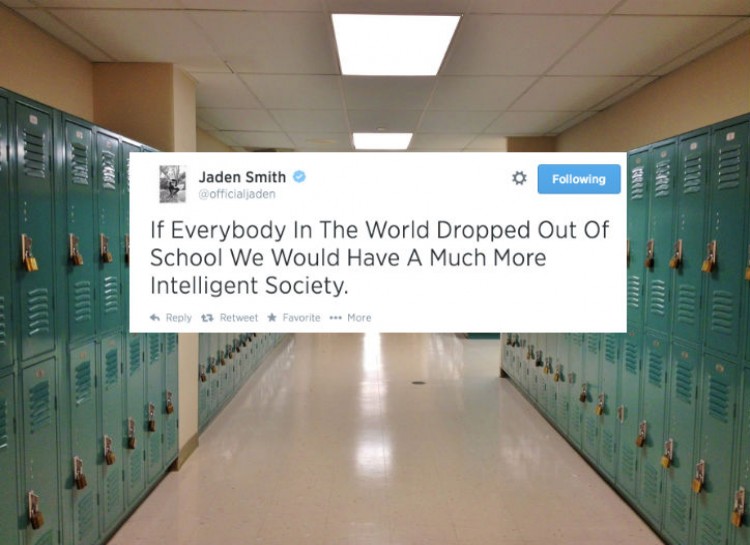 4.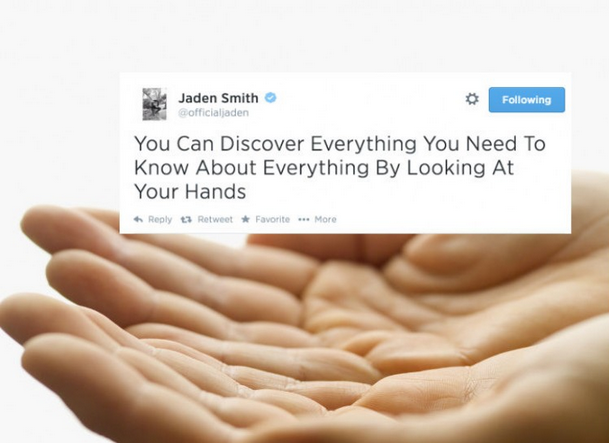 5.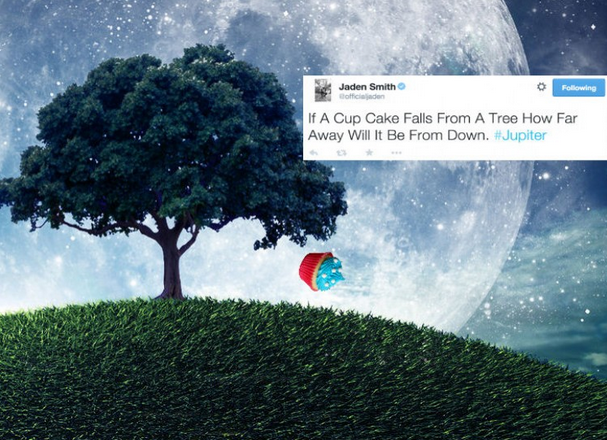 6.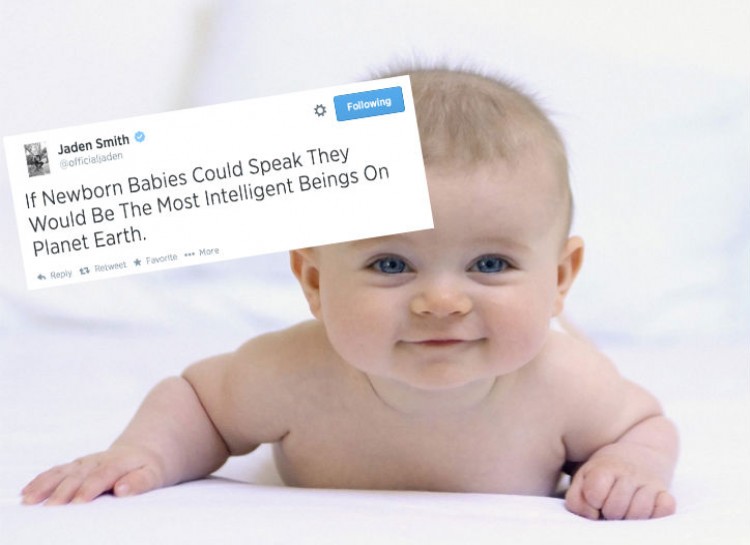 7.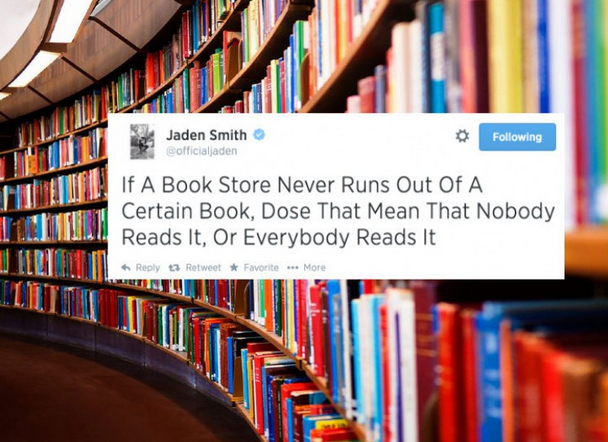 8.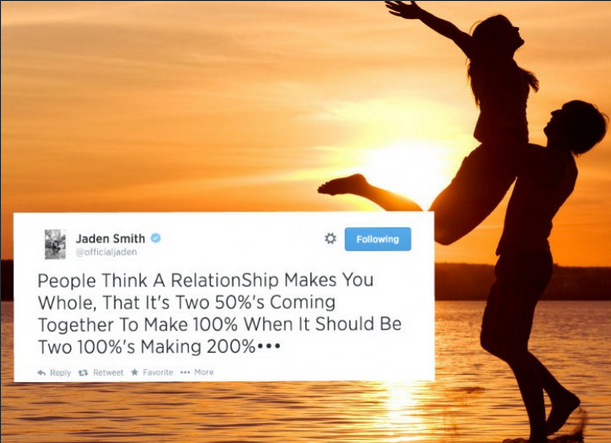 9.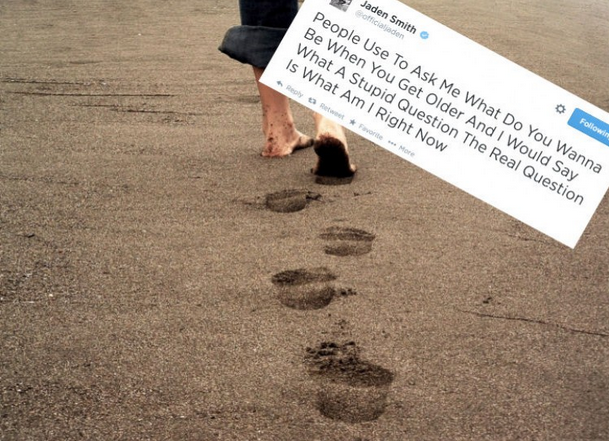 10.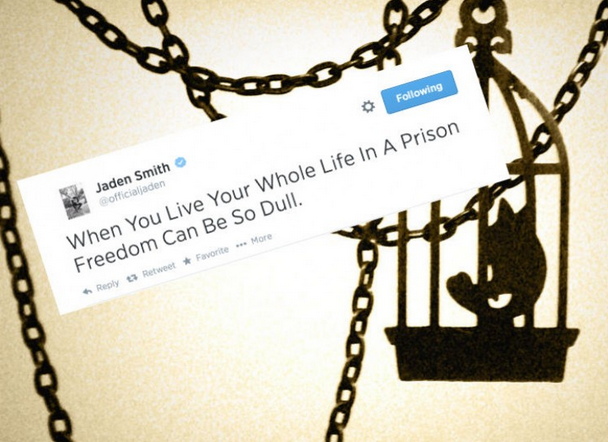 Wait. What?
(Photos via Imgur)