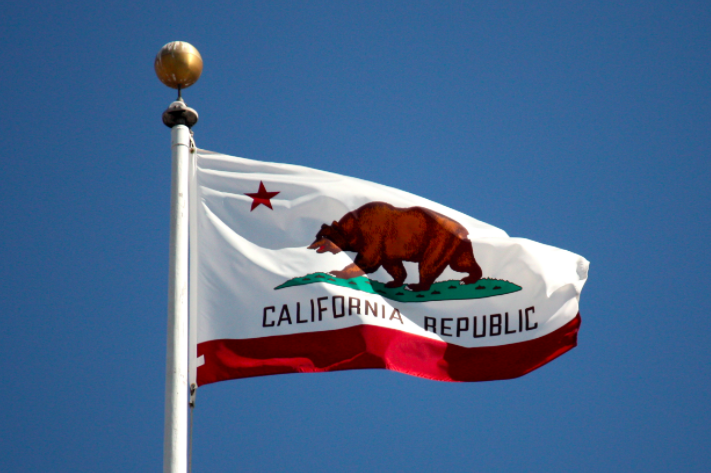 (Image via Wikipedia Commons)
According to a new Reuters/Ipsos poll, one in three California residents (32 percent) support seceding from the United States.  
Californians who support secession sharply increased by 12 percent since the last time the poll asked the question in 2014.  
Reuters cites the election of President Donald Trump as a big motivator for respondents, as Californians voted in November nearly two-to-one in favor of Trump's Democratic opponent, Hillary Clinton.
The Golden State, the most populous state in the union, is home to over 8 million Democrats.
Its political leaders - including Gov. Jerry Brown (D-Calif.) and Democratic leader of the Senate Kevin de León - have vowed to push back against President Trump over issues such as climate change and immigration. 
The poll also surveyed U.S. adults nationally, finding an average support rate of 22 percent - considerably less than the support rate of 32 percent in the state of California.
The national average support rate fell two percentage points from 24 percent in 2014. 
Reuters/Ipsos surveyed 500 Californians among more than 14,000 U.S. adults nationwide from Dec. 6 to Jan. 9.
There is a margin sampling error of one percentage point nationally and five percentage points in the state of California. 
Thank you for supporting MRCTV! As a tax-deductible, charitable organization, we rely on the support of our readers to keep us running! Keep MRCTV going with your gift here!