Ahead of FBI director James Comey's testimony before the House Intelligence Committee on the topic of potential Russian interference in the election, President Trump took to Twitter to ask why the FBI isn't investigating ties between Hillary Clinton's campaign and Russia. He also criticized the Russian interference story as "FAKE NEWS."
Trump tweeted, "What about all of the contact with the Clinton campaign and the Russians? Also, is it true that the DNC would not let the FBI in to look?"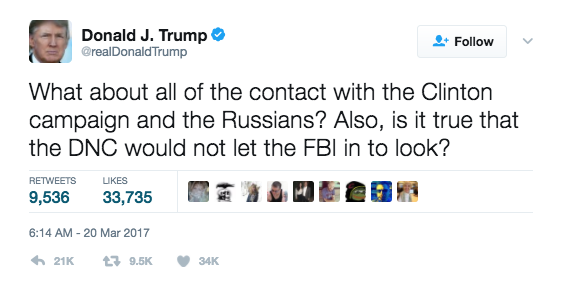 Earlier on Monday, Trump tweeted Comey previously said there is "no evidence" that he colluded with Russia, calling it "FAKE NEWS":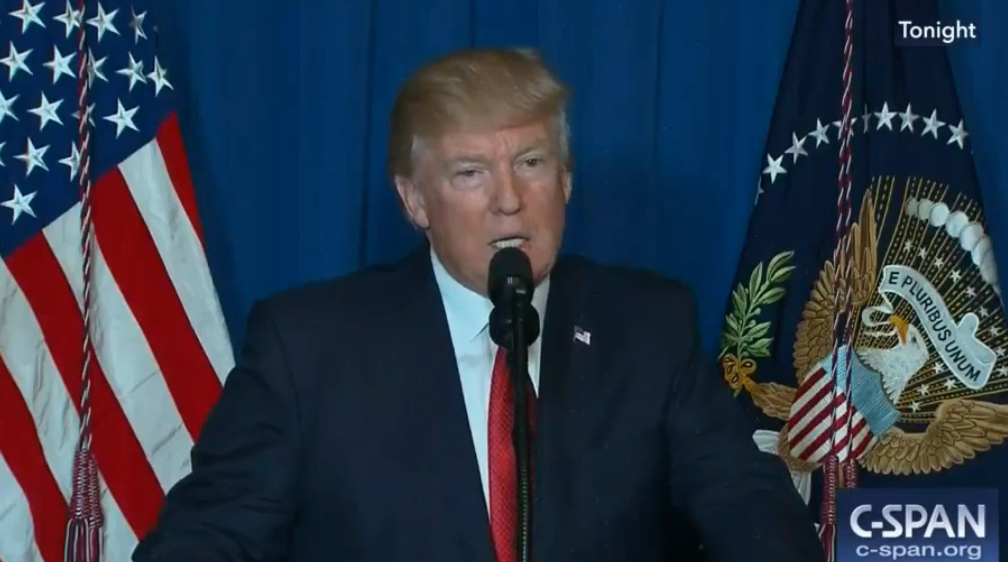 Trump then called the "Russian story" "an excuse for running a terrible campaign":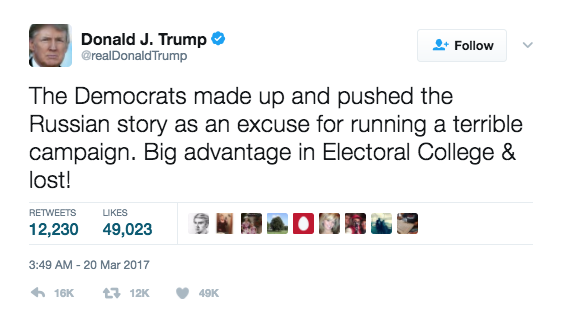 Trump said the "real story" is prosecuting people who have leaked classified information: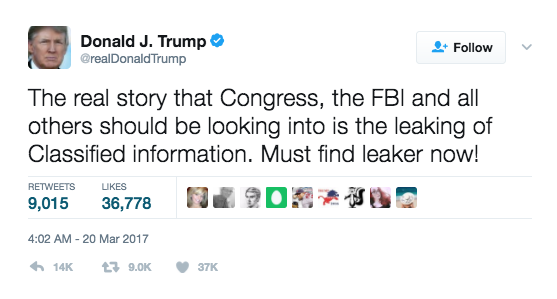 At the hearing on Monday, Comey revealed the FBI is conducting an investigation into potential Russian interference in the 2016 presidential election and potential ties between Russia and the Trump campaign.
Thank you for supporting MRCTV! As a tax-deductible, charitable organization, we rely on the support of our readers to keep us running! Keep MRCTV going with your gift here!