Sen. Tim Scott (R-S.C.) on Wednesday gently corrected one Twitter user who called him a "house n---a."
In response to a tweet calling himself and former Sen. Jeff Sessions (R-Ala.) counsel William Smith, both of whom are black, "house n---as," Scott replied merely, "Senate."
Scott is indeed a member of the U.S. Senate and not the U.S. House of Representatives.
Before deleting her tweet and her account, the user, who goes by "Simone," added she thinks Scott "does nothing but sit and obey his white masters at the expense of his own," calling him a "spineless slug":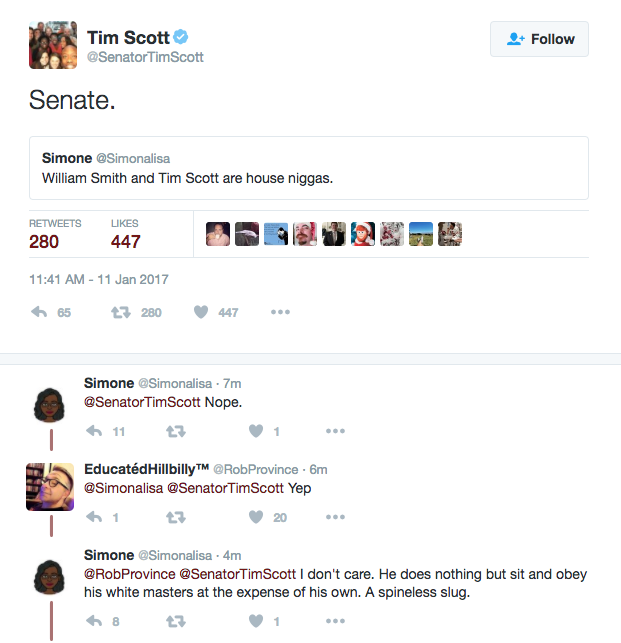 Scott and Smith both support Sessions' nomination for attorney general.