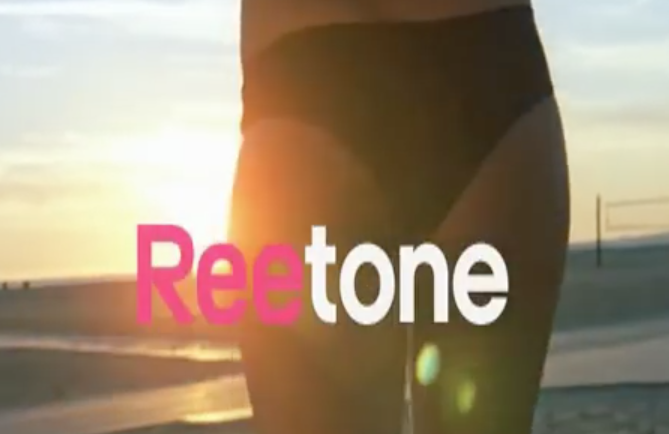 During his trip to France, President Trump reportedly committed an international incident by having the audacity to compliment French First Lady Brigitte Macron on her physical beauty.
Rather than being a mere etiquette faux pas, a CNN piece by Hofstra University Assistant Professor of Public Relations Kara Alaimo even claimed the comment "hurts America."
Reebok, the pinnacle of feminist brands ever since it debuted a "nevertheless she persisted" shirt, decided to create a handy chart to instruct men on when it's appropriate to compliment women. Their answer? Never.
In a tweet on Friday, Reebok unveiled its chart for those "wondering when it IS appropriate to say, "You're in such good shape...beautiful":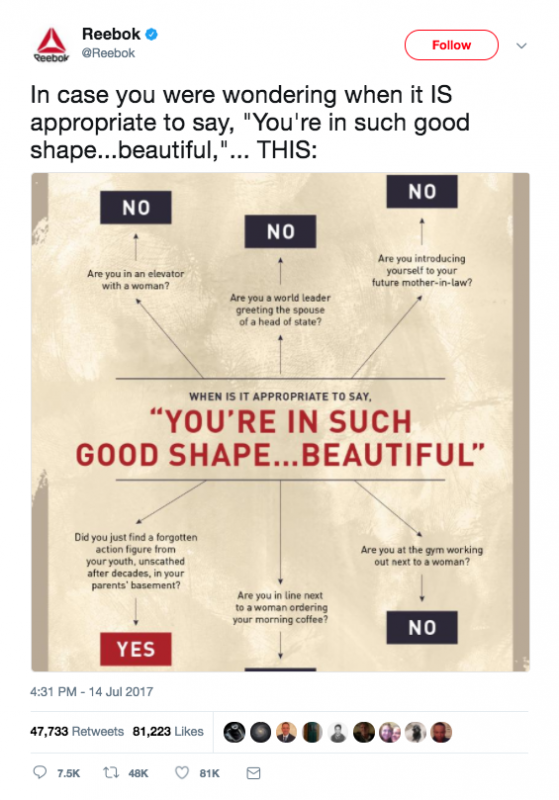 For closer examination: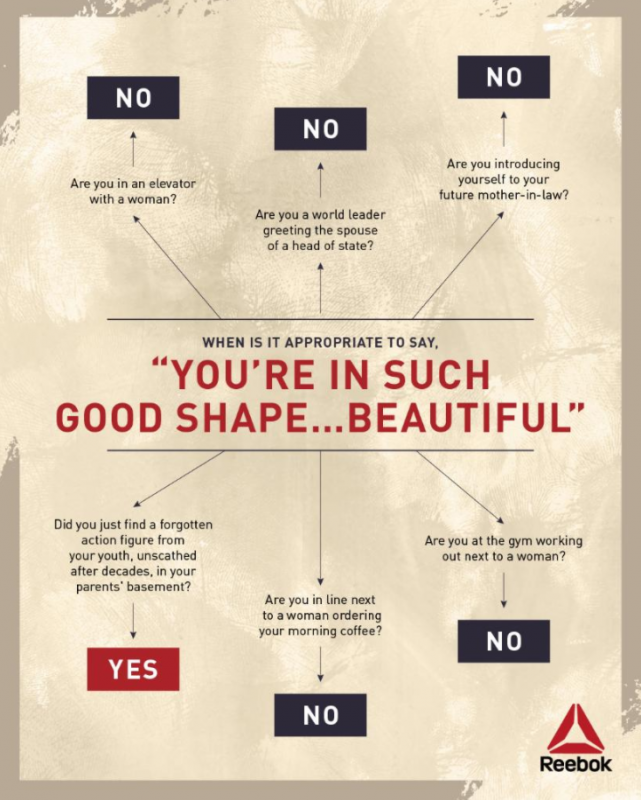 By following the chart, it is inappropriate to compliment your mother-in-law or any other woman you meet in public. It is only appropriate to point out the "good shape" of a toy action figure.
Despite their handy chart, Reebok is best known for selling athletic clothing lines based on toning female bodies so they can appear more physically attractive. As comedian Jim Norton, among others, pointed out, some of Reebok's ads put explicit emphasis on the physical fitness of women:
In a television advertisement from Reebok's Easytone campaign, physically fit women are seen wearing Reebok, while the ad even promises, "better legs and a better bum with every step":