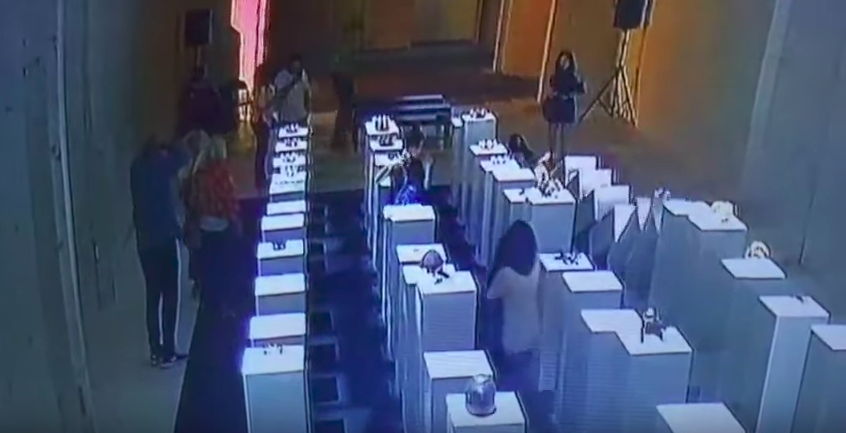 Do it for the gram?
A woman wreaked havoc on a Los Angeles art exhibit, knocking over several displays on accident and causing a whopping $200,000 in damage, all because she wanted to take a selfie.
The woman was attending an art installation at the The 14th Factory on Wednesday. Video of the incident shows her crouch down in front of one of the displays to take a picture of herself and then fall backwards, causing a domino effect that effectively destroyed the exhibit.
At least 11 rectangular pedestals holding delicate crowns were knocked over.
She looked up in embarrassment as the whole room stopped and stared.
The unidentified woman eventually got up and tried to put the exhibit back together, not knowing what to do with herself.
A spokeswoman told Fox News that the damaged art pieces each took the artists about 20 to 30 hours to make.
Things just keep getting better for this generation.
Thank you for supporting MRCTV! As a tax-deductible, charitable organization, we rely on the support of our readers to keep us running! Keep MRCTV going with your gift here!