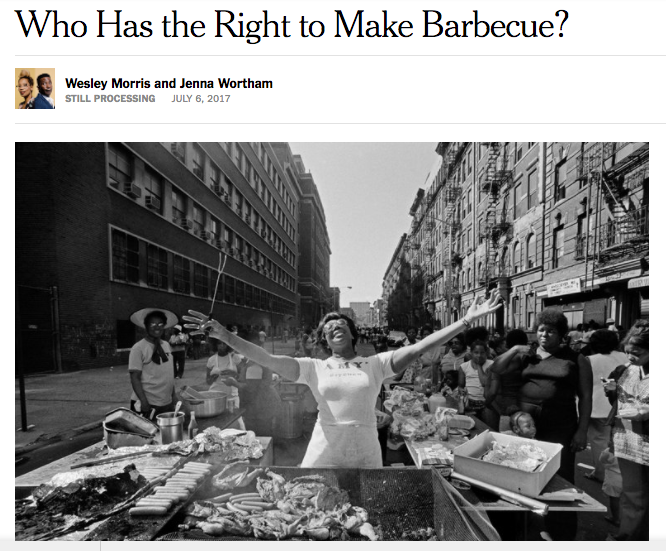 A New York Times podcast entitled "Who Has the Right to Make Barbecue?" suggests that Africans own the right to cook barbecue because the dish "originated as plantation feast food – a dish cultivated by enslaved Africans who were often given pigs at the end of harvest season."
The authors, Wesley Morris and Jenna Wortham, both black journalists who live in Brooklyn, write that barbecue is "trending and gentrifying as quickly as our neighborhoods," and they're "not exactly sure how to feel about it."
In order to "talk through our feelings," Morris and Wortham went to a popular barbecue joint owned by a Chinese-American chef from Queens.
While they said that the food reminded them "of just how universal and beautiful our country's culture of food can be," their podcast made barbecue into a racial issue and suggests that people should feel guilty for cooking the dish if they're not black.
Thank you for supporting MRCTV! As a tax-deductible, charitable organization, we rely on the support of our readers to keep us running! Keep MRCTV going with your gift here!