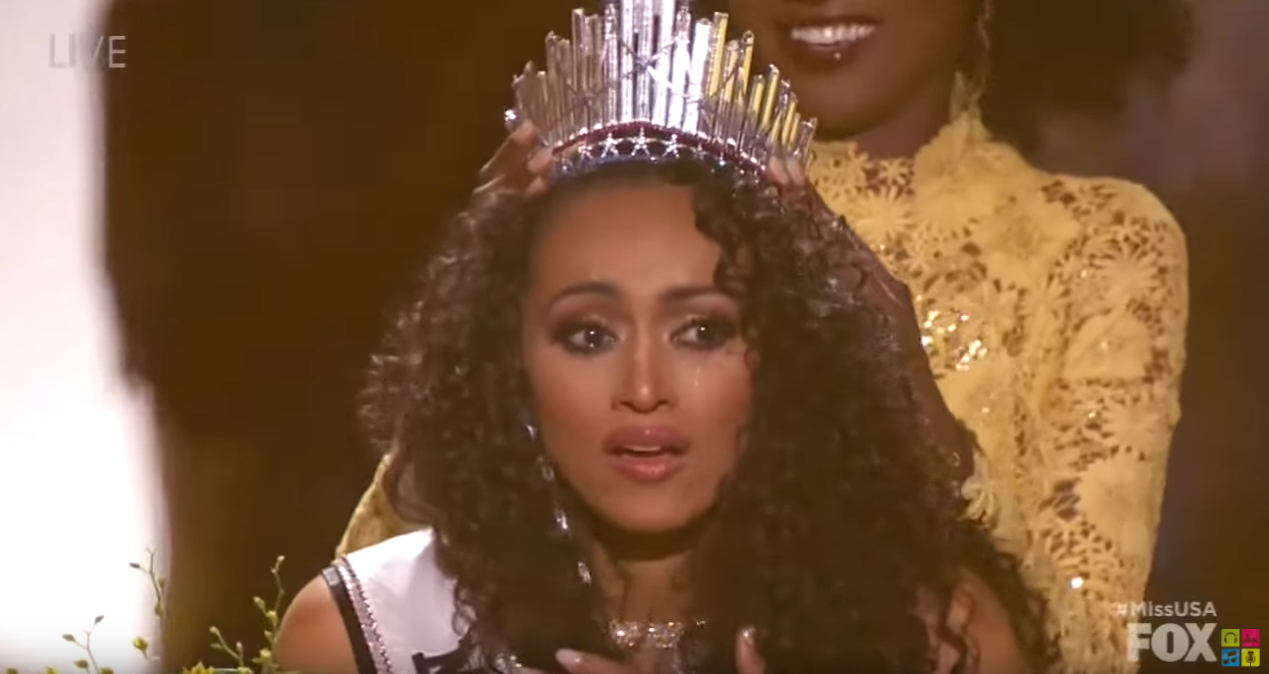 Despite being a successful nuclear chemist, and now being the winner of one of the biggest beauty pageants in the world, the newly crowned Miss USA doesn't consider herself a feminist.
During the question and answer segment of the pageant, 25-year-old Kara McCullough, who was representing the District of Columbia, was asked if she considers herself a feminist.
"So as a woman scientist in the government, I've liked to lately transpose the word feminism to equalism," McCullough explained. "I don't really want to consider myself like this die-hard, you know, like, 'Oh, I don't really care about men.'"
McCullough then went on to tackle the myth that men and women aren't granted the same opportunities in the workplace because of gender.
"But one thing I'm going to say is though, women, we are just as equal as men when it comes to opportunity in the workplace," she continued. "And I say firsthand, I have witnessed the impact that women have in leadership in the medical sciences as well as just in the office environment."
"So as Miss USA, I would hope to promote that type of leadership responsibility globally to so many women worldwide," she added.
According to the Daily Mail, after the crowning, McCullough said she was passionate about trying to get young people interested in science and mathematics.
"I love science," she said. "I look at this as a great opportunity to get to experience worldwide culture, as well as just having the opportunity to be impacted by so many children, hopefully in the math and sciences."
The Daily Mail also reports McCullough expanded her thoughts on feminism after the pageant.
She said, "I believe we've come a long way and there is more work to be done. I think domestically we are making progress and I do believe that we will become equal one day."
In addition to her allegedly controversial answer about feminism, McCullough also fielded a question about whether healthcare is a right or a privilege.
"I'm definitely going to say it's a privilege. As a government employee, I am granted healthcare, and I see firsthand that for one, to have healthcare, you need to have jobs. So, therefore, we need to continue to cultivate this environment so that we're given the opportunities to have healthcare as well as jobs for all American citizens worldwide," she responded.
Thank you for supporting MRCTV! As a tax-deductible, charitable organization, we rely on the support of our readers to keep us running! Keep MRCTV going with your gift here!