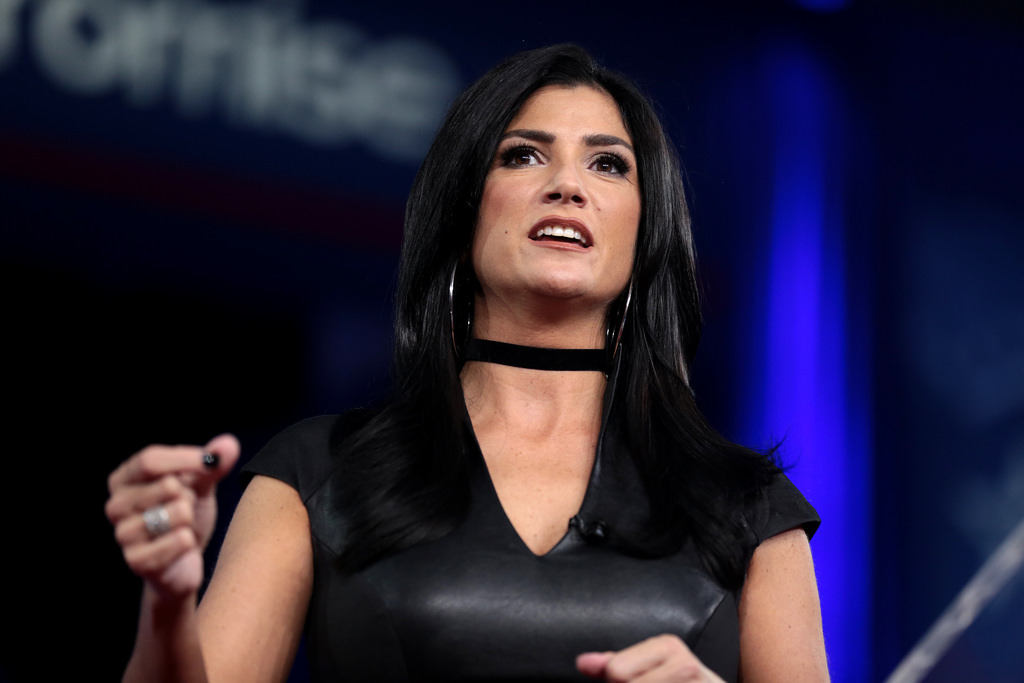 (Full disclaimer: this blog contains offensive language from left-wing nut jobs that may infuriate the average standard-having reader.)
Mother Jones and contributing HuffPo columnist Yashar Ali apologized Friday to NRA spokeswoman Dana Loesch after his very public mistake regarding Loesch's NRA ad led to a slew of violent threats against the well-known gun rights activist.
In a now-deleted tweet, Ali alleged that in a recent NRA video ad, Loesch had threatened to "fist" the New York Times over the paper's factually errant anti-gun narrative. But that's not what Loesch had said – she'd actually used the word "fisk," which means to fact-check point-by-point. It's a word Loesch has used multiple times in the past, which her supporters on Twitter were quick to point out. The word "fisk" – not "fist" – was also clearly spelled out in the subtitles of the NRA ad.
Of course, that didn't stop anti-gun keyboard warriors from targeting Loesch and her family in the most vulgar ways they could think of. Over the next few days, the NRA spokeswoman – who's never been one to shy away from a good Twitter fight – became the target of graphic threats of rape, violence and profane slurs. A few gutter-crawlers even took to threatening her husband and young children.
Many of the more outwardly threatening tweets have since been deleted by their users or removed by Twitter, but here are just a few of those that that remain:
You're trash and I'm sure you'd love a good fisting and pussy grabbing from the #maga maggots. You should be ashamed of yourself.

— PS (@psdto2) August 4, 2017
Fuck U Dana & NRA. You've done nothing but hurt this country. Take ur pistol and shove it up ur asshole. Threatening free press, classy.

— Erin Z😼 (@ekzinni) August 4, 2017
That's the byproduct of fisting @DLoesch. She needs some serious help. Maybe if someone fisted her, she might relax a bit.

— Wrath of Chaka Khan (@ta2t2o) August 5, 2017
like most NRA members, @DLoesch became a firearms enthusiast to compensate for her small dick

— Alex (@BreakingBadussy) August 5, 2017
What is a Dana Loesch?

Sounds like the name for a new venereal disease. As in, make sure you use protection so you don't get @DLoesch. Ic,

— ProfessingProf (@Professing_Prof) August 5, 2017
New York Rep. Kathleen Rice even claimed Loesch and the NRA had become "domestic security threats."
I'm just going to say it. #NRA & @DLoesch are quickly becoming domestic security threats under President Trump. We can't ignore that.

— Kathleen Rice (@RepKathleenRice) August 11, 2017
At first, Ali repeatedly stood by his mistake (though admitting he'd made one), saying it was really the NRA's fault for using a little-known word that sounded like "fist" in the first place:
It wasn't a stunt. The NRA posted an ad on Twitter using a word NO ONE uses that sounds like fist and used the hashtag: #ClenchedFistOfTruth https://t.co/ItmsN1LRy6

— Yashar Ali (@yashar) August 4, 2017
But on Friday, Ali (while maintaining the whole thing was kinda still the NRA's fault) apologized for the part his mistake played in inspiring the avalanche of threats against Loesch:
4. No question, my tweeting that Dana said "fist" instead of "fisk" led to her getting tweets that were filled with misogynistic attacks

— Yashar Ali (@yashar) August 11, 2017
13. My mistake led her to getting threats and misogynistic language hurled at her and that's what I'm apologizing to her for. END

— Yashar Ali (@yashar) August 11, 2017
From a leftist whose integrity is about as strong as a wet spaghetti noodle, it's probably the best we can hope for.
(Photo credit: Gage Skidmore)