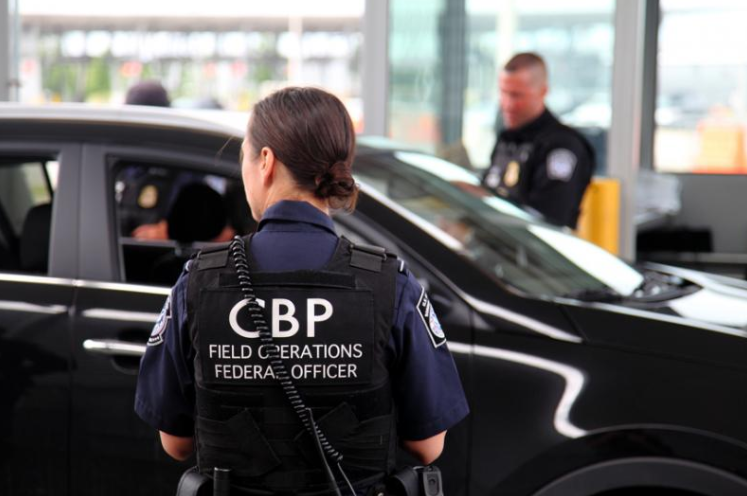 (Image via Twitter)
Immigration officials are making good on President Trump's promise to prevent drugs from entering the country.
U.S. Customs and Border Protection (CBP) on Monday seized over $688,000 dollars worth of crystal methamphetamines at the Laredo Port of Entry along the U.S.-Mexico border.
"The seizure occurred on Monday, March 13 at Lincoln-Juarez International Bridge when a CBP officer referred a 46-year-old female Mexican citizen bus passenger from Morelios, Mexico for a secondary examination," CBP writes in a press release issued on Thursday. "After a non-intrusive and canine inspection of the personal belongings, CBP officers discovered three packages allegedly containing 34 pounds of crystal methamphetamine with a street value of $668,717."
CBP officers seized the drugs and have turned the case over to U.S. Immigration Customs & Enforcement (ICE) for further investigation.
In an effort to better secure the border, President Trump is pushing to secure funding in the Fiscal Year (FY) 2018 White House budget plan to hire 500 more CBP officers and 1,000 more ICE agents.
Thank you for supporting MRCTV! As a tax-deductible, charitable organization, we rely on the support of our readers to keep us running! Keep MRCTV going with your gift here!