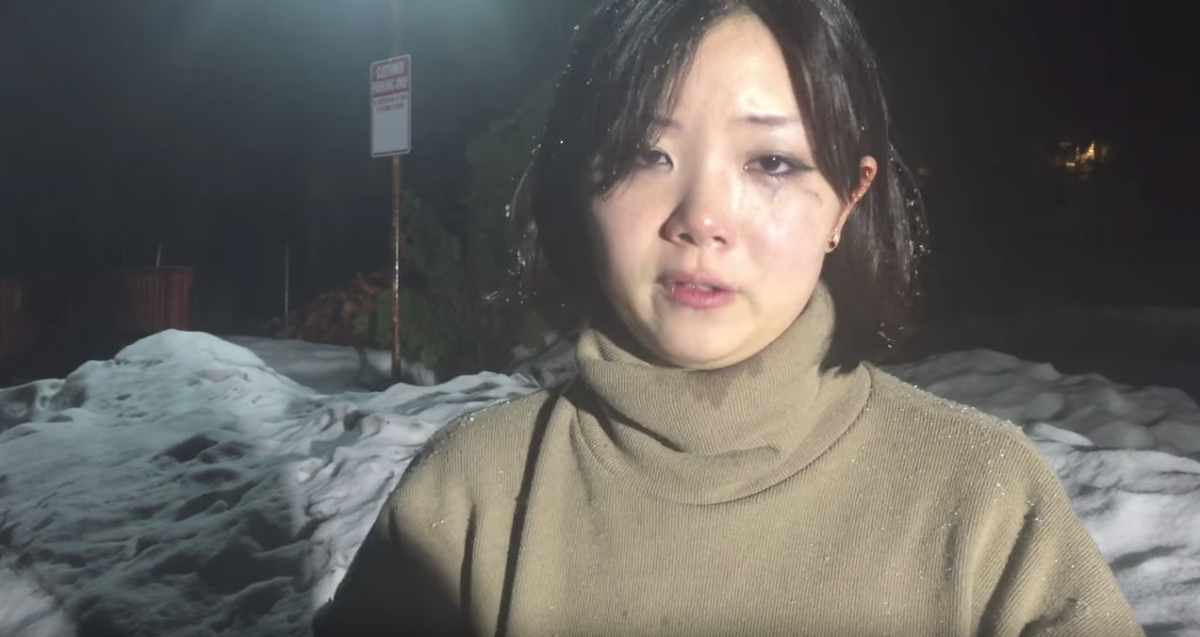 An Airbnb host is being forced to pay $5,000 in damages, attend an Asian American studies course, participate in an educational panel, and work with a civil rights organization after she made a comment referencing race when denying a guest who attempted to change her reservation.
According to the original KTLA video on the incident, Airbnb host Tami Barker, who was described as a "Trump supporter," was renting out her home in Big Bear, Calif. In the video, Dyne Suh claims she originally made a reservation for two people, but asked if two other people and dogs could join. According to Suh, Barker agreed to the arrangement, but only if Suh gave more money.
Suh shared screenshots from Barker, which read, "If you think 4 people and 2 dogs ate getting a room fir $50 a night on big bear mountain during the busiest weekend of the year ….. You are insanely high."
Suh replied to one of the messages with, "YOU ARE THE ONE WHO SAID YES AND TOOK BACK YOUR WORD," to which Barker said, "Go ahead. I wouldn't rent to u if u were the last person on earth" and "One word says it all. Asian."
Without providing more context, Suh shared a message from Barker that read, "It's why we have trump."
An announcement from the Department of Fair Employment & Housing on July 13 claims the department has reached an agreement with Barker that requires her to publicly atone for her thought crimes.
The agreement claims:
… [T]he Airbnb Host issued a personal apology to Ms. Suh and agreed to comply with anti-discrimination laws, to attend training, to take a college level course in Asian American studies, to participate in a community education panel, to perform volunteer service at a civil rights organization, and to report rental data to DFEH for a period of four years. The Host also agreed to pay monetary damages of $5,000.
According to the Department of Fair Employment & Housing, the minimum penalty for discriminating in public accommodation is $4,000 per offense.
Kevin Kish, the director of the Department of Fair Employment & Housing said the agreement was part of creative thinking to "repair harm and transform relationships."
He told the Guardian, "The law tends to be backwards-looking, focusing on compensating people for harm. We're interested in remedies that repair harm and transform relationships."
The Guardian reports Suh, who is a law student at UCLA law, reported Barker to both Airbnb and Department of Fair Employment & Housing.
Thank you for supporting MRCTV! As a tax-deductible, charitable organization, we rely on the support of our readers to keep us running! Keep MRCTV going with your gift here!